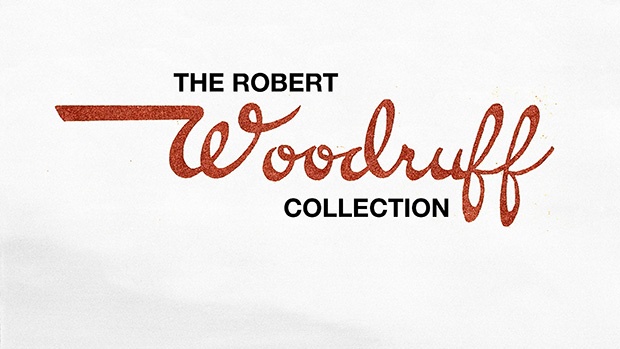 With the construction of Hoover Dam all but finished, and the gaming and tourisms industries still in their infancy, the future of Las Vegas in 1937 held no certainties. But to young Robert Woodruff, fresh out of college in Ohio, it was a place of great possibility and great beauty. To him, it was the perfect place to build a life. All it needed was a promoter, a champion, someone to sing Las Vegas' praises. And Woodruff knew he was that person.
UNLV University Libraries Special Collections and Archives' new exhibit, The Robert Woodruff Collection, is located in the Flo Mlynarczyk Gallery on the third floor of UNLV's Lied Library and will run through the end of the fall semester. The exhibit is filled with large scale reproductions of this original photographs, as well as original papers and other items from his collection. Through his images, Woodruff's collection chronicles his early years working at Hoover Dam during his summer breaks from college in Oberlin, Ohio. It shows his efforts to promote Las Vegas as a western oasis in the desert where cowboys are all around. And it follows as Woodruff transitions from Las Vegas-based photographer and promoter to business owner in Henderson.
Throughout his life, Woodruff loved photography. During his summers at the Dam he would take his 4x5 camera, capturing the nearly finished iconic project. He documented nightlife along Fremont Street in the late 1930s with his trusty Leica 35mm. And later in life, he often photographed the desert, abandoned mining equipment, and other icons of bygone days. He owned and operated Woodruff's Basic Photo in Henderson, where he established himself in the local community. The Robert Woodruff Collection, curated by Peter Michel and Aaron Mayes, provides a fascinating glimpse into lost eras through the eyes of a man who clearly loved Southern Nevada, being involved in community, and photography.