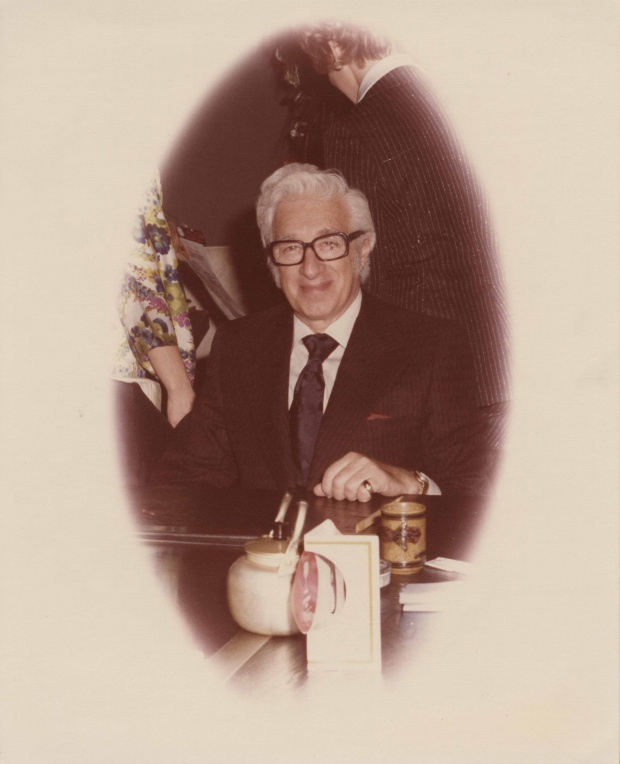 Growing up in eastern Washington, frighteningly faraway from any "good" delis, I always looked forward to visits from my Grandpop (and his carry-on insulated lunchbox full of delicious salty belly lox). Every time I visited my Grandpop in his row house in Bensalem on the outskirts of Philadelphia, he would trick me into trying what he described as the sweetest and most delicious dessert, halvah, an experience I liken to taking a bite out of a stick of chalk. Since my visits with my Grandpop were few and far between, he successfully pulled this practical joke two to three times before I got wise to him. Conversations I had with my Grandpop and other members of my Mom's family while eating Jewish food like belly lox and poppy seed bagels, matzah ball soup, kasha with onions, pot roast, and bowtie noodles, and (only under coercion) halvah, were a window into my Jewish heritage. As my knowledge about Jewish culture and history is limited to family stories and food, I jumped at the chance to assess, research, and learn more about Jewish history in Las Vegas while writing a collection description for the Nat Hart Papers (MS-00161) as part of my summer internship in the UNLV Special Collections. My objective for this collection was to create a container inventory with brief descriptions and dates for each of the 30 boxes and also write a biographical note for Nat Hart.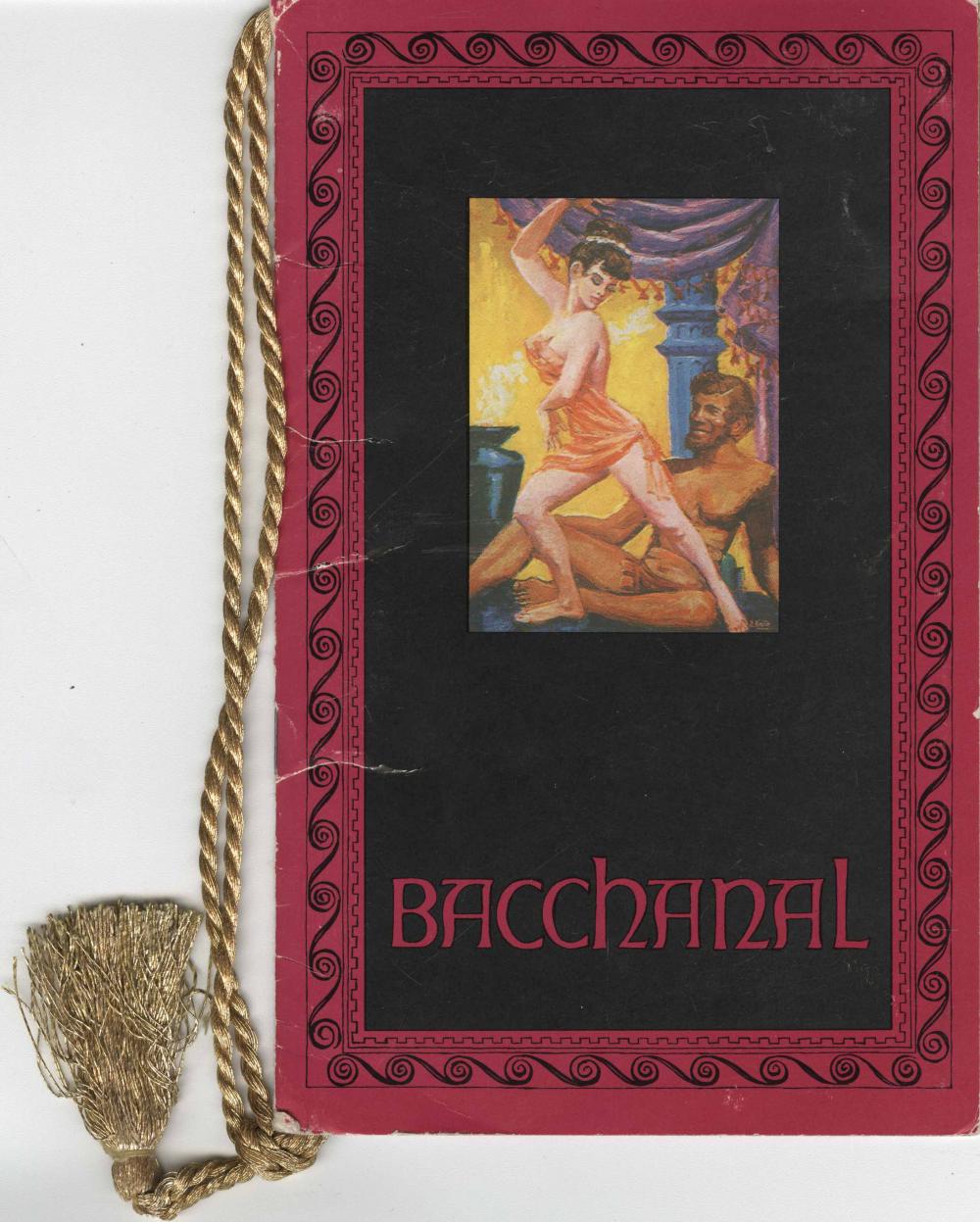 Initially, I was intimidated by the 30 boxes full of Nat Hart's papers that document his life and career as a restaurateur in Las Vegas from the 1950s until his passing in 1996. The collection, while seemingly unwieldy at first, became enthralling as I examined architectural drawings, photographs, recipes, notes, restaurant manuals, restaurant menus, accounting records, business proposals, cookbooks, awards, uniform designs, news releases, correspondence, memos, menu specifications, invitations, and even Hart's own chef jacket from Caesars Palace.
As I worked my way through the boxes, a picture of Nat Hart's life and career started to coalesce. I discovered that Hart was Las Vegas's first celebrity chef. He trained as a chef with the Le Pointe School of Cuisine in Paris, France and the Lucerne Food Service School in Switzerland. He was the culinary genius behind the legendary and decadent Bacchanal at Caesars Palace. He served as the Corporate Vice President of Food and Beverage at Caesars World for approximately 20 years, developing many restaurants in Las Vegas and Atlantic City. Hart also opened a culinary school in Las Vegas and personally taught over 2,000 students. Even with his busy schedule, opening restaurants and teaching the culinary arts, Hart found time to charter and serve as president for the Jewish service organization B'nai B'rith Lodge of Las Vegas.
After writing the collection description and spending time surveying hundreds of recipes, I decided to try my hand at Hart's own recipe for noodle kugel, a traditional Ashkenazi Jewish baked pudding dish. Below is a transcription of Hart's recipe:
| | | |
| --- | --- | --- |
| 9 ounce | box wide egg noodles | 250 grams |
| 1/4 pound | butter | 110 grams |
| 1/3 cup | sugar | 105 grams |
| 1 teaspoon | vanilla | 5 milliliters |
| 1/2 pound | cream cheese | 225 grams |
| 4 | eggs | (4) |
| 1 1/2 cups | milk | 360 milliliters |
| 2 1/2 cups | pineapple, crushed and drained | 560 grams |
Cook noodles in large pot of boiling salted water. Do not overcook. Drain.
Mix all of the other ingredients together.
Add the noodles and toss carefully.
Place mixture in a buttered 9 inch by 12 inch (23 centimeters by 30 centimeters) pan and bake in a preheated 325 degree oven for 45 minutes or until top is well browned.
(Serves four)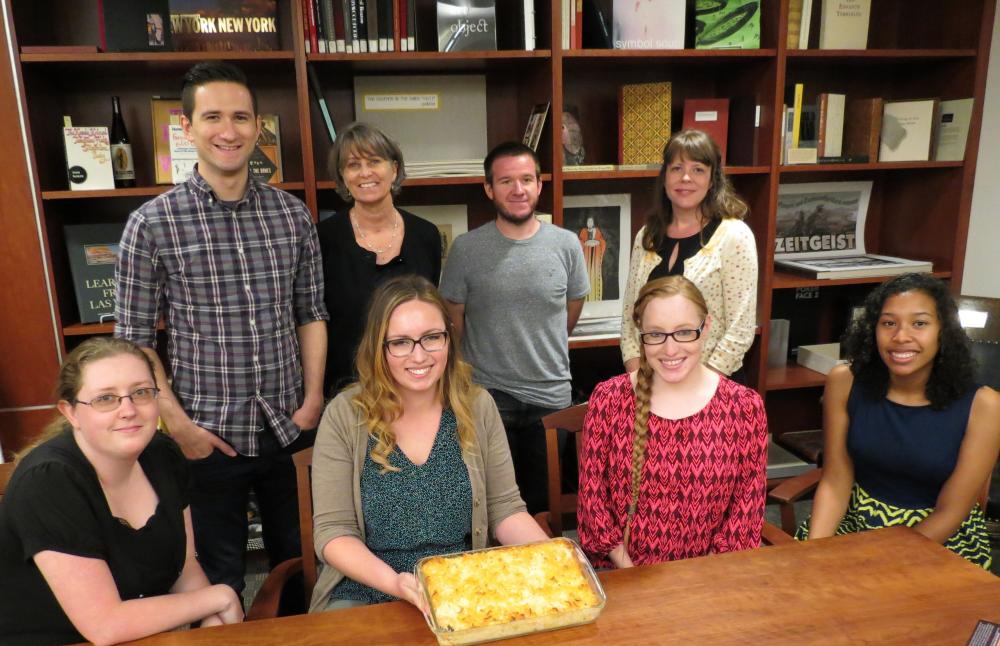 Inspired by Hart's papers, interns and staff tried his recipes for kugel, Caesar Salad, and Spanish sponge cake!
Overall this experience of writing a description for the Nat Hart Papers has been really interesting to me on both personal and academic levels. Most importantly I learned that kugel is exceedingly better tasting than halvah! Check out the Nat Hart Professional Papers if you are interested in finding out more about food and hospitality on the strip, the Jewish community in Las Vegas, or if you're looking for a new recipe for Caesar salad from the experts at Caesars Palace. Keep an eye out for more information on Nat Hart's career and the new finding aid that will be published on the Special Collections website in the Fall.
Hannah Robinson is a graduate student in Public History at UNLV and a 2014 summer intern with the University Libraries Special Collections Division