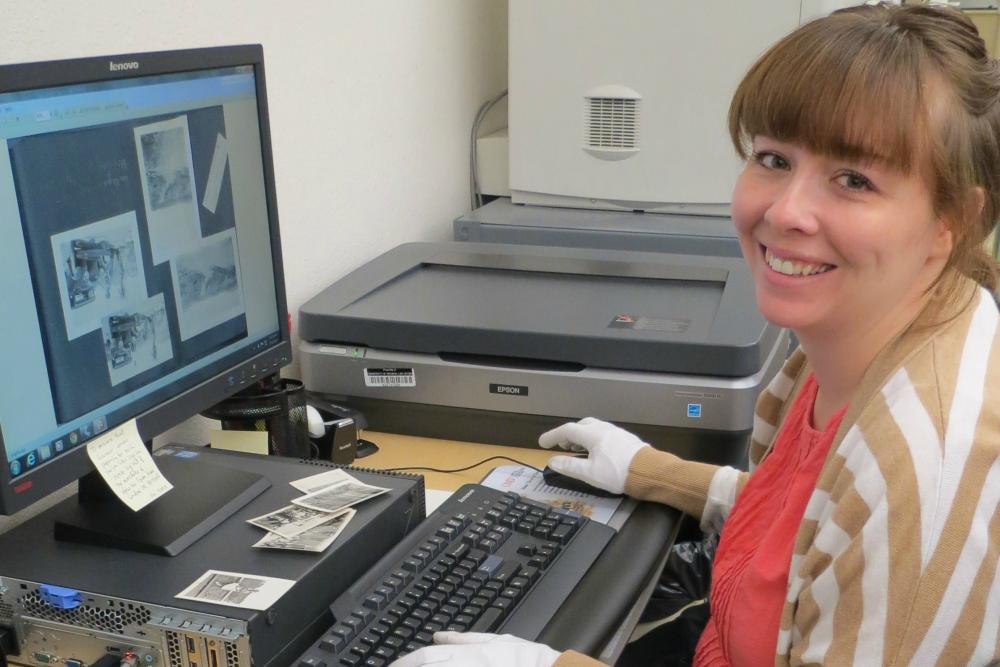 Angela Moor, UNLV PhD candidate and Special Collections intern, 2015
Before beginning my internship in Special Collections this summer, I hoped I might come across materials that would be useful for my doctoral dissertation about the history of weddings and divorce in Las Vegas during the 1930s and 1940s. When I worked on the Dorothy Keeler Papers (MS-00195), I was excited to find some great materials about the early Las Vegas wedding industry and 1930s in Southern Nevada.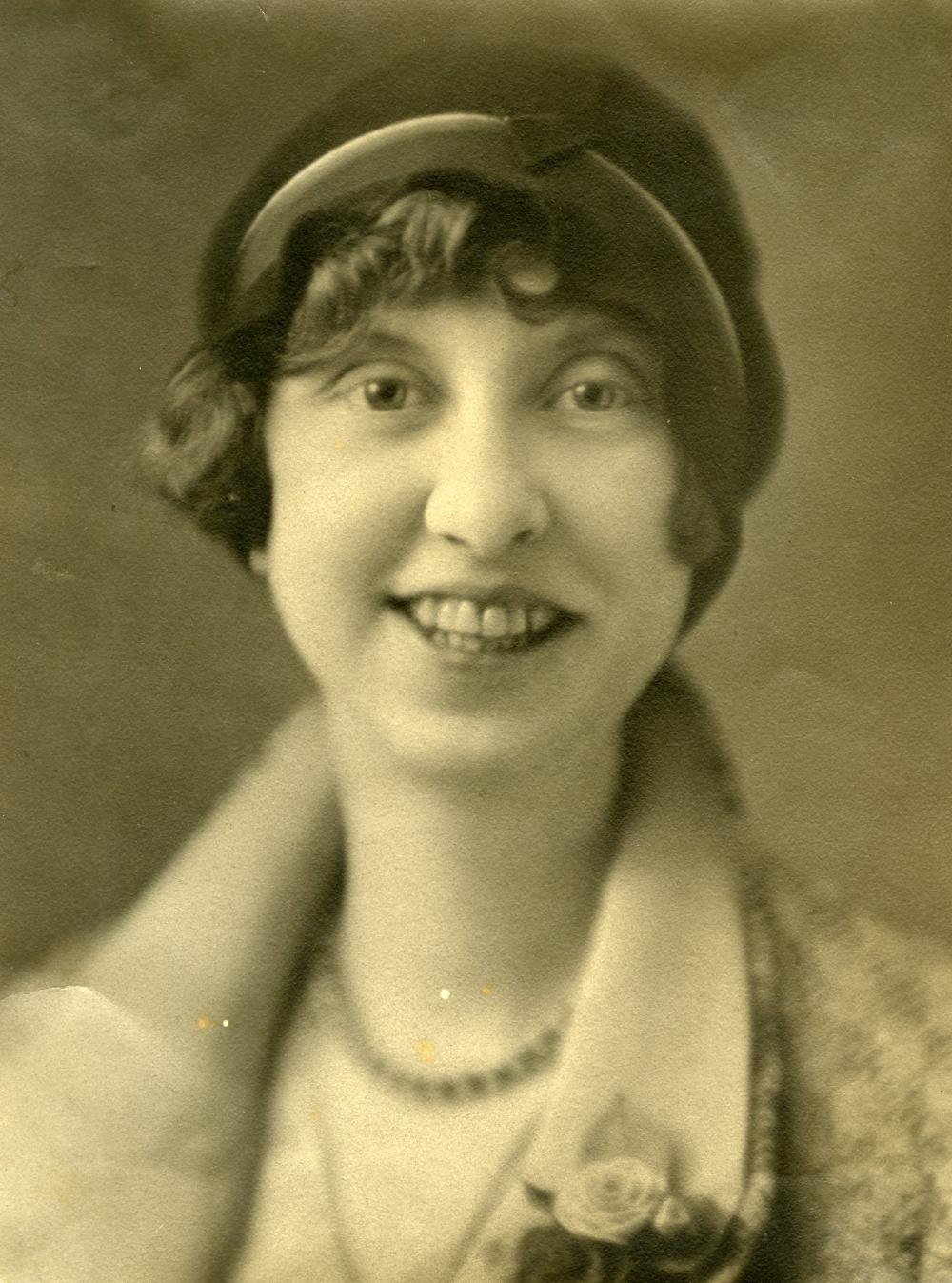 Dorothy Keeler portrait, undated
Dorothy Keeler and her husband Charles came to Las Vegas from Reno in the late 1920s. Charles Keeler worked at the Las Vegas Evening Review-Journal under Frank Garside. According to reminisces from Charles Keeler in the collection, Dorothy was hired as Deputy Clark County Clerk at a bridge party when then-Clark County Clerk William Scott complained that he needed more help in his office. The Clark County Clerk's office became extremely busy in the 1930s; Las Vegas became a popular destination for quick weddings after California and other states instituted waiting periods to get married. Hollywood celebrities began coming to Las Vegas to get married, and newspapers across the country wanted the first scoop.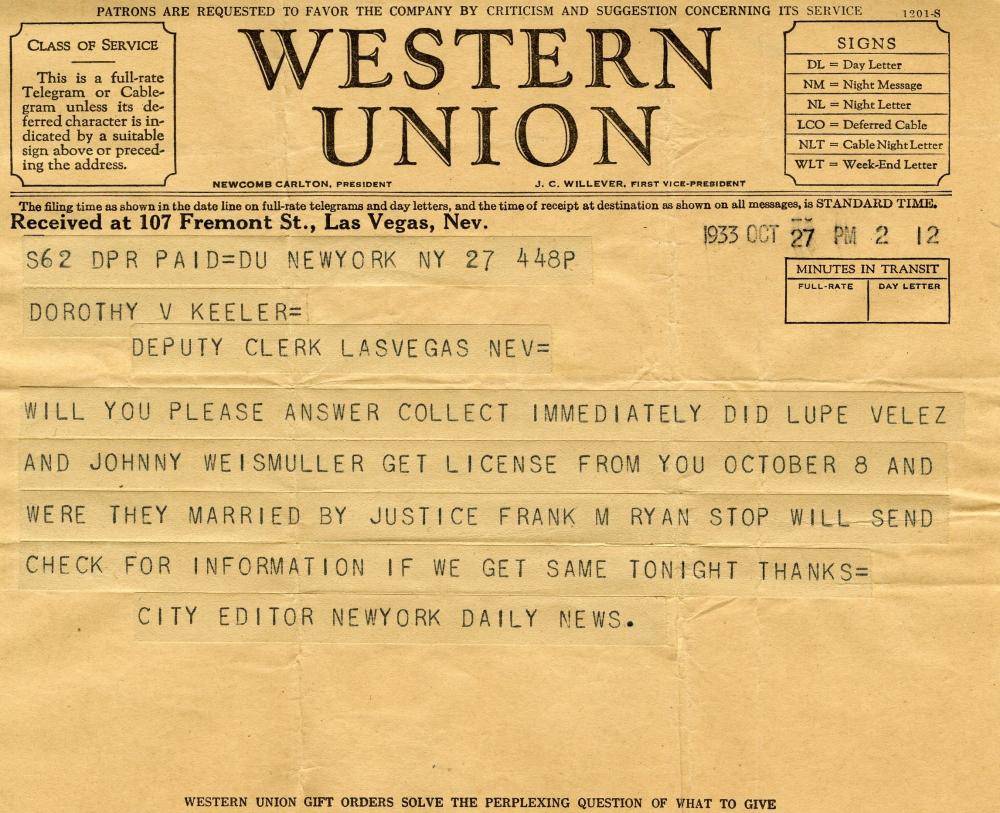 The collection contains a 1933 telegram from the city editor at the New York Daily News requesting an immediate answer whether Lupe Velez and Johnny Weismuller had married. Dorothy Keeler responded the same day and reported that the couple had obtained a marriage license, but had not yet married. The couple did marry in Las Vegas, but kept their nuptials a secret for a few weeks. The wedding of Johnny Weismuller, an Olympic swimmer well-known for his portrayal of Tarzan in motion pictures, and Lupe Velez, a silent film star, made news across the country. There are newspaper clippings in the Dorothy Keeler Papers about the Weismuller-Velez wedding and articles about the increased weddings taking place in Las Vegas. There is a letter from Russell Birdwell from the Los Angeles Examiner asking Dorothy to give him a tip "if any prominent persons" were married in Las Vegas.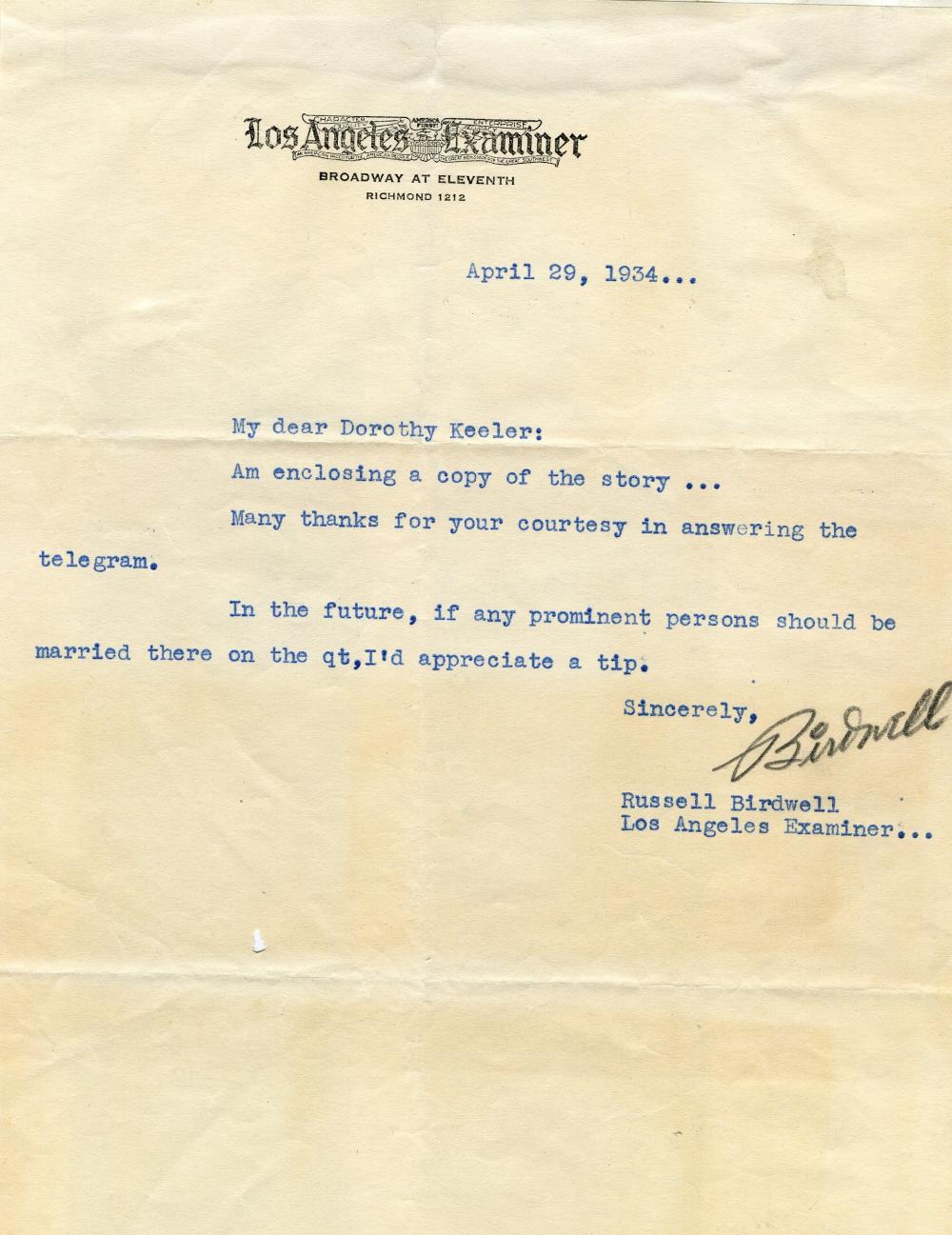 The Keeler papers also include photographs of the construction and dedication of Hoover Dam and the Keelers' travels throughout the Western United States (slideshow below). They visited national parks such as Zion, Yellowstone, Grand Canyon, and Death Valley. Their images provide an important lens to automobile travel and the development of domestic tourism in the 1920s and 1930s. The photographs of the construction and dedication of Hoover Dam help illustrate the excitement Las Vegans felt about the Dam and its meaning for the future of Southern Nevada .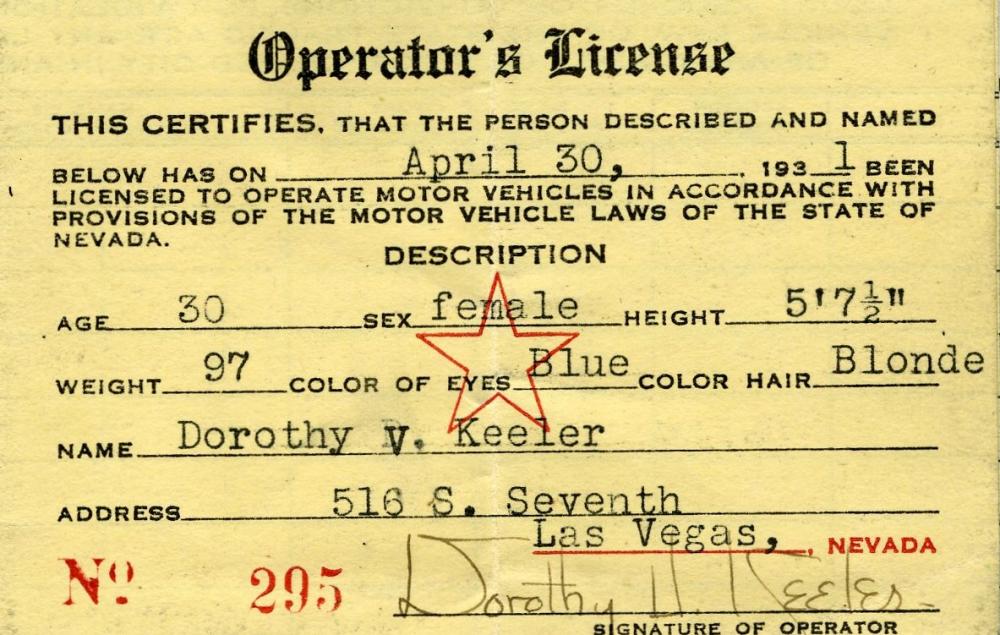 Dorothy Keeler's driving license, issued in Las Vegas in 1931
Hoover Dam Construction, 1935

Hoover Dam Silver Spike ceremony, 1930

Hoover Dam Silver Spike ceremony, 1930

Dorothy Keeler on petrified log at Valley of Fire in Southern Nevada, 1930

Dorothy Keeler with automobile, 1928

Dorothy Keeler license to operate a motor vehicle, 1931

Keeler letter about celebrity weddings, 1934

Keeler telegram about Weismuller wedding, 1933

Dorothy Keeler, undated

Angela Moor, PhD candidate and UNLV Speical Collections intern, 2015