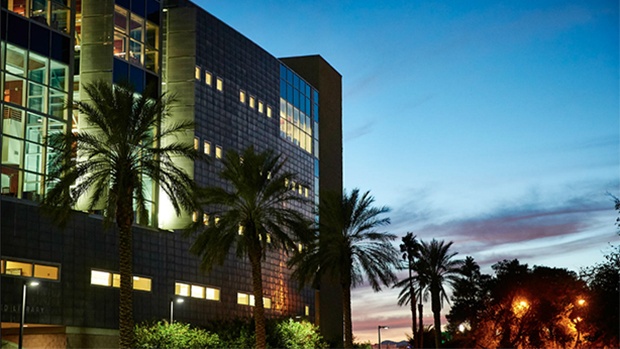 Special Collections and Archives in the UNLV University Libraries will receive a $100,000 Humanities Access Grant from the National Endowment for the Humanities for a project to document the contributions of Latino communities to the development of Southern Nevada.
"Latino Voices in Southern Nevada" is an oral history and community engagement project aimed at expanding the diversity of the voices that Special Collections and Archives preserves. The project will involve students in connecting with the community, and engage multiple generations in reflecting on the lives and experiences of the region's Hispanic residents.
"Latinx individuals and groups have played a role in Southern Nevada's history since Raphael Rivera first spotted the Las Vegas springs in 1829," said Michelle Light, Director of Special Collections and Archives. "With our mission to document and preserve the history of Southern Nevada, it is imperative that we capture the stories of these key communities that have had a major impact on our past, present, and into the future."
Because this is a challenge grant, the UNLV University Libraries must raise $100,000 in external funding for the two-year grant project for the NEH to match this support.
"The humanities offer us a path toward understanding ourselves, our neighbors, our nation," NEH Acting Chairman Jon Parrish Peede said in a news release announcing 253 NEH grants awarded across the nation. "These new NEH grants exemplify the agency's commitment to serving American communities through investing in education initiatives, safeguarding cultural treasures, and illuminating the history and values that define our shared heritage."
Under the guidance of Claytee White, director of the Oral History Research Center at UNLV University Libraries, UNLV students will conduct at least 90 oral histories with individuals from a variety of backgrounds covering topics such as immigration and settlement, aspirations and challenges, family life, employment and economic issues, religion and culture, gender, neighborhoods and businesses, politics, social and community events, discrimination, activism, and more
"By offering this experience for students, we hope they will be inspired to participate more knowledgeably and actively in the community," said White. "It will also enhance their critical thinking and professional skills, and will help them interrelate more effectively in diverse, intergenerational groups and in our multicultural society."
The students will be trained to conduct research to better understand the historical contexts of the interviews, and they will be mentored in how to ask probing questions, listen critically and compassionately, and interact professionally in a variety of situations and with diverse populations.
UNLV University Libraries will also host three community events to expand historical knowledge, promote appreciation of human stories, and foster dialogue on issues of concern in Latino communities.
Special Collections and Archives works to collect and preserve the history of Southern Nevada. The division of the UNLV University Libraries has conducted similar projects documenting the history of the African American and Jewish communities in Southern Nevada.