Diversity and Inclusion Statement
May 2, 2017
The University Libraries is open to all people and affirms its commitment and dedication to diversity, inclusion, equity, and cultural awareness. We welcome everyone, including people of color, immigrants, adherents of all belief systems or religions and those that do not profess or practice a religion, people of all genders and sexual orientations, and all other members of marginalized communities or oppressed groups. We encourage discovery and learning in spaces where all people are respected and protected. Within our spaces, we seek to protect everyone from all forms of hostility and oppression, including sexism, misogyny, ableism, racism, classism, xenophobia, homophobia, transphobia, and religious persecution.

As a library, we defend intellectual freedom, oppose censorship, and uphold our commitment to the free and open exchange of ideas and viewpoints that is the very foundation of democracy and a part of our campus mission. We honor the voices and lived experiences of all members of our community. We see it as fundamental to the Libraries' mission to foster a sense of belonging and to provide welcoming and inclusive surroundings where all people are treated with respect and dignity.
A statement of commitment from the dean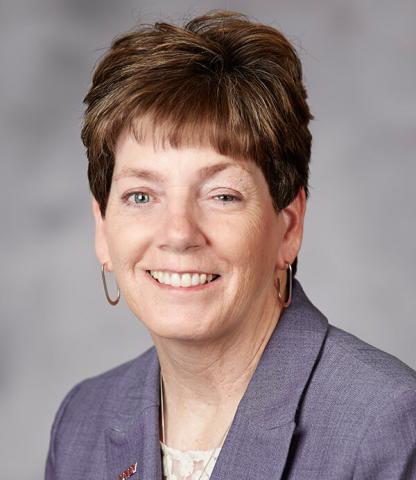 Consistently ranked as one of the most diverse universities in the nation, UNLV and the Libraries are committed to fostering a learning environment that is open, safe, and inclusive. This commitment is highlighted in our efforts to provide collections that reflect the diversity of our student body, create physical and virtual spaces that are accessible for all UNLV students and the community, and develop programming that is representative of the community we serve.
Weaving diversity, equity, and inclusion principles into the core of our work contributes to diversity of thought, the exchange of ideas, and individual growth that advances library sciences, higher education, and a free society. This website provides a broad sampling of our initiatives where you can learn more about UNLV Libraries DEI initiatives. We hope you will join us on our DEI journey to create an educational community that fosters open dialogue and lifelong learning.
Statements and acknowledgements
Represent: UNLV Community Selected Collection
Represent is a pilot program to add content to the Libraries' collections that reflects the diversity of UNLV and represents the cultures, histories, and lived experiences of the UNLV Community.
Awards, recognition, and honors
2020 GIVE Award
The UNLV Women's Council awarded the University Libraries Inclusion and Equity Committee its 2020 Growth, Inclusivity, Voice, and Excellence (GIVE) Award for its "ambitious three-pronged task force initiative to address diversity in hiring and recruitment" as outlined in the Recommendations for Diverse Recruitment Report.
2022 GIVE Award
The UNLV Women's Council awarded the University Libraries and Greenspun College of Urban Affairs its 2022 Growth, Inclusivity, Voice, and Excellence (GIVE) Award for their development and presentation of the education series, We Need to Talk: Conversations on Racism for a More Resilient Las Vegas.
UNLV Librarian featured in Diverse Issues in Higher Education
June 10, 2021
Amanda Melilli, head of UNLV's Teacher Development & Resources Library, was featured in a new article from Diverse Issues In Higher Education magazine.
"Teaching New Voices: This Academic Librarian is Working to Makes Children's Books More Diverse" spotlights Melilli's work to diversify the collections at the Teacher Development & Resources to more accurately reflect the Las Vegas community and lived-experiences of the students and teachers in the Las Vegas Valley.
University Librarian serves as chair of the American Library Association's Rainbow Book List Committee
January 30, 2023
Amanda Melilli, head of the Teacher Development and Resources library led a team of 12 youth librarians from across the country to develop the national Rainbow book list, which consists of over 190 recently published LGBTQIA+ books for young readers from birth to age 18.
University Libraries Oral History Director interviewed for Black History Month
February 1, 2023
Claytee White, director of UNLV's Oral History Research Center, featured in UNLV Today article, Black History Month: A Nevada Retrospective.
"UNLV director of oral history Claytee White shares Nevada's diverse history, telling us why 'Nevada Means Home' for so many."
Engagement, events, and exhibits
We Need to Talk: Conversations on Racism for a More Resilient Las Vegas
A virtual educational series featuring university and community experts discussing issues on race and seeking solutions for a more inclusive society. Watch past episodes and learn more.

Student Veterans Scholars Symposium
An annual event to provide veteran and military affiliated students a welcoming, professional forum for presenting the scholarly and creative work they are pursuing at UNLV. Find more information about eligibility and how to apply.
Wearing my CROWN exhibit
January - February, 2023
Wearing My CROWN exhibit is a celebration of the beauty, strength, and versatility of textured hair. The works on display were created and curated in response to the CROWN Act (Creating a Respectful and Open World for Natural Hair), which ensures protection against race-based discrimination in school and the workplace based on natural hairstyles.

DEI committees and groups
Libraries Inclusion and Equity Committee
The Inclusion and Equity Committee supports the goals and initiatives from our diversity and inclusion statement (shown above) and strengthens our commitment to an inclusive environment, both for Libraries staff and in our public spaces and services.
Special Collections and Archives Diversity and Inclusion Interest Group
Supports, coordinates, and strengthens diversity, equity, and inclusion (DEI) efforts within the Special Collections and Archives division.
Inclusive services and spaces
DEI related resource and subject guides
Diverse collections