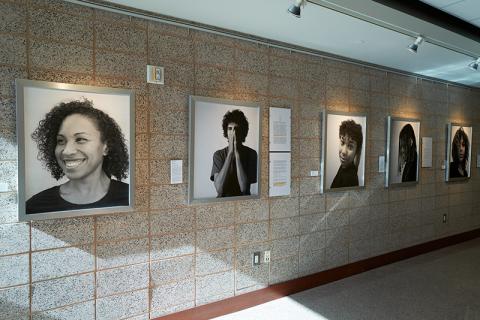 Wearing My CROWN, an exhibition in the first floor hallway of Lied Library, is a celebration of the beauty, strength, and versatility of textured hair. The works featured were created and curated in response to the CROWN Act (Creating a Respectful and Open World for Natural Hair), which ensures protection against race-based discrimination in school and the workplace based on natural hairstyles.
Recognizing the political power and royal beauty of pre-colonized hairstyles, this exhibition seeks to showcase a new understanding of "professional" appropriate hair. In their work, the artists explore the importance of textured tresses challenging how we view Black hair, both professionally and socially.
Featured are the works of students and alumni Tabiya Conyers, Chantal Chandler, Zahra Bilal, Khivani Young, and Q'shaundra James.