As part of the Special Collections of UNLV Libraries, the Nevada Women's Archives project began in September 1994 to collect, preserve, and provide access to primary source materials documenting women's history in Southern Nevada.
Materials resulting from women's activities in political, social, cultural, religious, commercial and economic life are the focus of the collection. The Archives collection includes legal papers, business and personal correspondence, family memorabilia, and family photo albums. Once collections are processed and cataloged, information is accessible through the library's catalog and online to researchers not only in the community but also internationally.
Special Collections at the University of Nevada, Reno began its Nevada Women's Archives Project in 1992. With the participation of the UNLV Libraries, the Nevada Women's Archives Project became truly a statewide effort to collect, to catalog, to preserve, and to make accessible the records and the papers of Nevada women and women's organizations.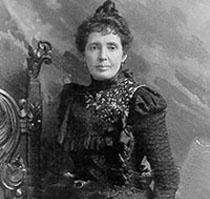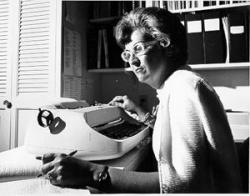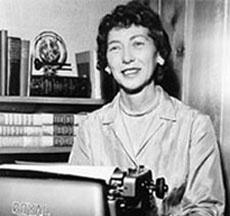 Collection Directory and Highlights
The Collection Directory provides a list of over 200 collections that make up the Nevada Women's Archives at UNLV Special Collections. They are listed alphabetically by collection name, and those with online collection guides are linked to the individual guides.
The Nevada Women's Archives features the papers of women active in a variety of fields from gaming to politics to entertainment to community activism. Here are just a few of the collections that form the Nevada Women's Archives in UNLV Special Collections:
Pioneers
Gaming
Politicians and Elected Officials
Political and Community Activists
Women's Organizations
Collecting Efforts
The Nevada Women's Archives in UNLV Special Collections actively seeks the papers and records of women and organizations that have made significant contributions to Las Vegas and Southern Nevada. The following lists provide information on the types of materials we collect and the types of collections that we are seeking for the NWA. Please contact us if you would like to discuss donating a collection to the Nevada Women's Archives.
Types of materials collected
Correspondence and diaries
Minutes and proceedings of organizations
Printed materials, such as newsletters, pamphlets, brochures, flyers, and programs
Financial records - ledgers, journals, bills, receipts
Legal Documents, such as deeds, contracts, wills and mortgages
Literary materials - research notes, manuscripts, memoirs, reports, speeches
Scrapbooks
Photographs, photo albums, film, videos
Audio and video recordings
Maps, charts, diagrams, graphs, lists
Common sources of materials on women in Southern Nevada
Civic and community organizations and clubs
Business records
Personal papers
Church groups and clubs
Business and professional organizations:
Leisure & recreational groups
Military organizations
Labor organizations
Political activities and organizations
School-related organizations (e.g., sororities)
For more information
Contact Su Kim Chung, Head Special Collections Public Services and Curator of the Nevada Woman's Archives.
The Nevada Women's Archives works with the Women's Research Institute of Nevada to collect materials documenting women's history in Southern Nevada.