Special Collections is the people, the communities, the city of Las Vegas. Las Vegas lives in Special Collections.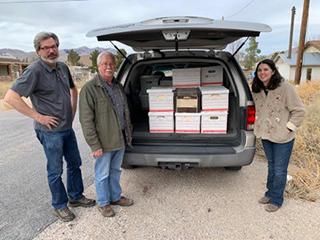 Preserving the History of Las Vegas & Southern Nevada
We seek donations of unique, historical materials that document the development of Las Vegas, its significant role in gaming and entertainment, and as an urban landscape in 21st century America. We are particularly interested in personal, organizational, and corporate archives that document gaming and entertainment, architecture and urban development, land use and environmental preservation, pioneers and civic leaders, women and ethnic groups, social and cultural activities and groups, political issues and movements, and labor history.
For information about transferring UNLV records to the University Archives, please see our page on how to transfer university records.
Materials donated to Special Collections are made available for researchers to use in our Reading Room. Materials may also be used in instruction and exhibits in the library and online. Staff organize, preserve, and describe the donated materials, and also help the public use and interpret them.
What kinds of historical records do Special Collections want?
Examples of organizational and corporate records with long-term value
Publications created by the organization or company, including websites, newsletters, handbooks, program announcements, directories, catalogs, brochures, posters, and press releases
Publications about the organization or company
Photographs, audio recordings, video recordings, maps, and architectural drawings documenting the organization/company and its activities
Agenda, minutes, and attachments from meetings of major decision-making bodies within the organization or company
Constitutions, by-laws, organizational charts, policy manuals
Reports and studies created by the organization/company or involving the work of the organization/company, especially annual or planning reports
Annual budgets and annual financial statements
Self-studies, histories, and accreditation reports
Correspondence, e-mail, and subject files of senior administrators
Files documenting the development and impact of programs or special projects, including planning documents, program evaluations, and photographs
Organizations should only donate inactive records, that is, records that they no longer use more than once a year. Typically, records older than 5 years old may be donated.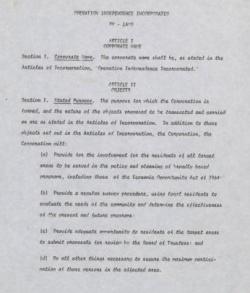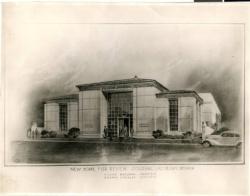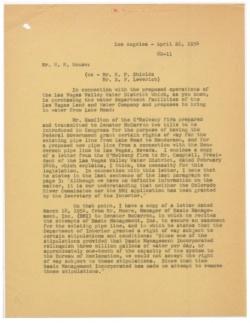 Examples of personal records with long-term value
Letters
Diaries
Speeches
Scrapbooks
Autobiographical sketches, biographies, and oral histories
Photographs
Audio visual materials
Records documenting active participation in an organization serving the Las Vegas region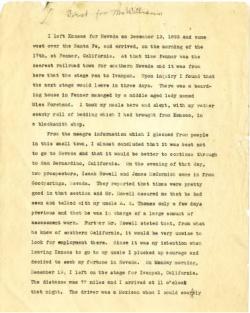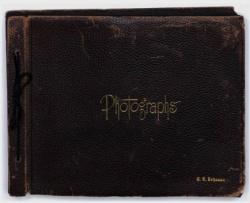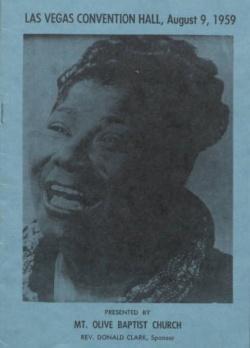 Why should I donate my records to the UNLV Special Collections?
By donating your historical records to UNLV's Special Collections, you help ensure that your work and your experiences are preserved and available for future generations to remember, study, and appreciate. You will become part of Las Vegas's history. Organizations and corporations also benefit by donating their records, because we will store your inactive, historical records and will help you find your material when you most need it. We can help you gain control of your space and your files.
---
What happens after I donate my records?
Special Collections staff will work with you to identify specifically what should be preserved. Staff are experts in determining which records will have long-term value for future historical research.
Just before you donate your materials, you will be asked to sign a gift agreement that formally transfers physical ownership of your materials to the UNLV Libraries. Typically, you also transfer rights to us so that we may preserve and provide access to your materials.
Your significant historical materials will be preserved in a secure, climate-controlled facility and will be made available for the general public to use in Special Collections at the UNLV Libraries. Expert staff will organize, preserve, and describe your materials.
Reference staff in Special Collections help researchers (including your heirs or staff from your organization) find material to satisfy research needs. Materials do not leave the Reading Room, so that they are available for future generations to come. Staff may furnish photocopies and scans to facilitate research.
We also seek financial support so that we may make your materials available more quickly.
Contact Sarah Quigley, Director of Special Collections and Archives, for more information. 
---
Additional Resources from the Society of American Archivists