Las Vegas was a community where people lived and worked long before it became a tourist destination.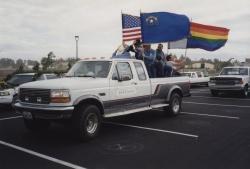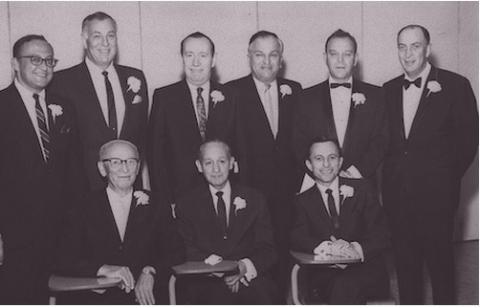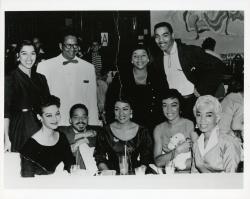 Special Collections & Archives documents the histories of the people and organizations that have been instrumental in developing the Las Vegas community by collecting the personal papers, newsletters, organizational records, and oral histories of these various groups.
Racial and Ethnic Groups
From the indigenous tribes of southern Nevada to African-Americans, Chinese, and Japanese-Americans and many others, a variety of ethnic groups have called Las Vegas and southern Nevada home over the years. Special Collections & Archives has a number of manuscript collections that provide documentation of their lives and work. The Documenting the African-American Experience project is a digital portal to a wide variety of historical material on blacks in Las Vegas.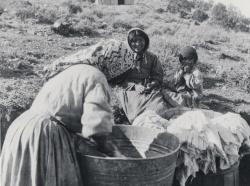 Books and periodicals in Special Collections & Archives can provide insights into various ethnic communities and groups in Las Vegas.
Two helpful books:
Special Collections also has many issues of the African-American community newspaper, Sentinel Voice, in its periodicals collection.
Women's Organizations
From the founding of the Mesquite Club in 1911, the first women's group in Las Vegas, women's organizations have long played a role in promoting philanthropy and charitable works in Las Vegas.
Women's organizations records that are part of the Nevada Women's Archive collecting initiative in Special Collections & Archives.
Daughters of the American Revolution
Gold Star Mothers
American War Mothers
Las Vegas Literary Club
Junior Mesquite
and many others
Civic and Community Organizations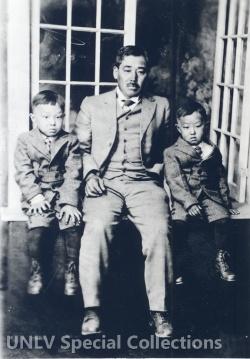 A number of political and civic organizations have also contributed to the growth of Las Vegas.
Collections include the local chapters of organizations
National Organization of Women
National League of American Pen Women
Variety Children's Charity
and many more
The Fayle Family Papers contain much information on the early Rotary Club chapter in Las Vegas. The arts community in Las Vegas may be explored in the Allied Arts Council Records, Community Concerts Collection, Las Vegas Art Museum Records, and Nevada Watercolor Society Collection, among others.
LGBT Community Papers, Photographs and Periodicals
The LGBT Community in Las Vegas is also richly documented in Special Collections & Archives from.
Includes the papers of individuals
Marge Jacques
Strutt Hurley
Dennis McBride
Rick L. May
Includes the organizational records of groups
Las Vegas Men's Club
and many others
We collect local LGBT periodicals
In addition to these materials, Special Collections & Archives has an extensive collection of oral histories that feature the personal stories of individuals who have been instrumental in shaping the LGBT community in Las Vegas.
Other Organizations and Individuals
Biographical and vertical files in Special Collections & Archives can also provide insight into organizations and individuals that have impacted Las Vegas. Vertical files can be browsed in the Special Collections & Archives Reading Room. An inventory for the Biography Files can be found on the vertical files and newspapers section of the website.