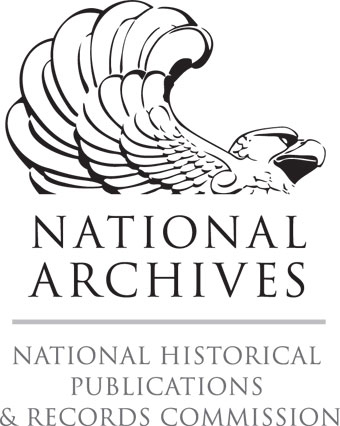 Down on the first-floor processing area of UNLV's Lied Library, our local National Historical Publications and Records Commission grant project team is busy at work organizing, rehousing, and describing three of the largest gaming collections in Special Collections. The project team includes two graduates of UNLV's History Department masters' program, Lindsay Oden and Hannah Robinson, who are employed as full-time project archivists, as well as a graduate student assistant from the History Department, Lee Hanover, and an undergraduate student assistant, Hana Gutierrez.
While we often refer to our work unofficially as the "NHPRC project," the official project title is "America's Great Gamble: A Project to Promote the Discovery of Sources About the Expansion of Legalized Gambling Across the United States," and it is funded by a federal grant from the National Historical Publications and Records Commission. This NHRPC grant is funding an 18-month project to increase discoverability and improve accessibility to the Katherine A. Spilde Papers on Native American Gaming (1974-2012), the Eugene Christiansen Papers on Gaming (1970-2008), and the Gary Royer Papers on Gaming (1955-1996). These three collections provide significant evidence of the rapid expansion of casinos, Native American gaming, and legalized gambling in the United States between 1970 and 2010. We're three months into the project and so far we've sorted through thousands of files, reports, analyses, statistics, and photographs found within the boxes and are working toward making them more accessible to researchers.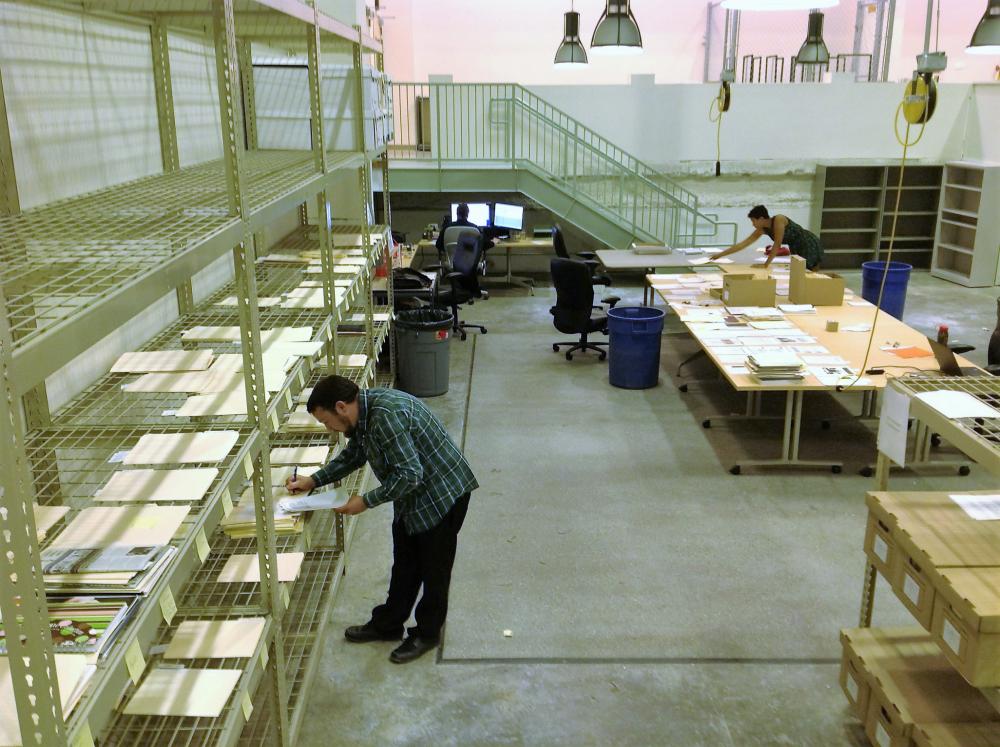 Hana Gutierrez and Lee Hanover sorting and organizing the Katherine A. Spilde Papers on Native American Gaming.
The Katherine A. Spilde Papers on Native American Gaming document Native American gaming in the United States following the passage of the Indian Gaming Regulatory Act in 1988. Dr. Spilde is a cultural anthropologist who worked for the National Gambling Impact Study Commission (NGISC), National Indian Gaming Association (NIGA), the Harvard Project on American Indian Economic Development (HPAIED), and other research initiatives. As a result of her work on these projects, Spilde collected and created research files on Native American nations, gaming, and the socioeconomic impact of gaming. The materials include socioeconomic reports, photographs of casinos from site visits, correspondence, memoranda, legislative records, promotional materials, newspaper articles, and other types of documentation. We've surveyed and sorted the contents of the collection, creating meaningful folder labels as we identified the materials. By now, we've arranged and re-housed most of the Spilde papers, placing thousands of loose documents in acid-free folders and sleeving unique photographs. We're currently working to describe the collection so others can discover it. We'll also be working on conservation of some materials: humidifying and flattening curled up promotional posters that have been rolled up for years, and encapsulating large maps that depict the growth of Native American gaming to protect them when handled by multiple people during class visits to Special Collections. Keep an eye out for future blog posts that will highlight materials from the Spilde Papers relating to specific Native American nations such as the Mississippi Band of Choctaw Indians, the Mandan, Hidatsa, and Arikara (Three Affiliated Tribes), and the Gaa-waabaabiganikaag Anishinaabeg (Minnesota Chippewa Tribe, White Earth Band).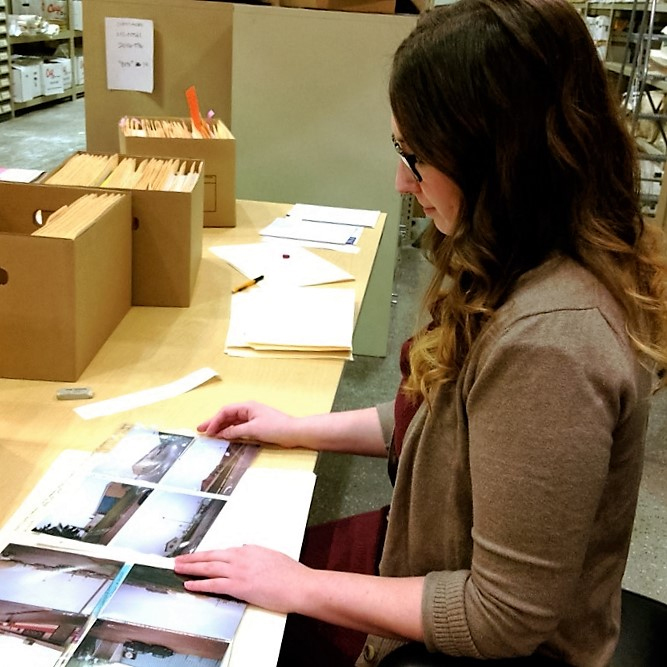 Hannah Robinson placing photographs from the Katherine A. Spilde Papers on Native American Gaming in archival sleeves for protection and easy viewing.
The Eugene Martin Christiansen Papers (approximately 1976-2008) contain research files, reports, and presentations about gambling written by social scientist and consultant Eugene Martin Christiansen and his colleagues. The collection includes reports about legal and illegal gaming, including subjects such as economic impacts of legalized gaming, popularity of off-track betting, horse and dog racing, table games, gambling addiction, gaming regulation, taxes, lotteries, and Native American gaming. The collection also includes research files covering state and municipal regulation of gaming, significant individuals in the gaming industry, prominent hotels and casinos, gaming research conferences, financial reports, and international regulation of gaming. The collection contains files from Christiansen's private research firm Christiansen Capital Advisors, as well as other financial institutions such as Prudential Financial, Bear Stearns, Donaldson, Lufkin & Jenrette Securities, Smith Barney, Goldman Sachs, Oppenheimer & Co., and the New York Racetrack Association. The collection also includes newsletters from gaming interest groups, trade publications, drafts of Christiansen's book The Business of Risk, correspondence with state regulatory agencies, printouts of financial and attendance records for racetracks, and legal files. At the moment, we're busy surveying the Christiansen papers, moving them from filing cabinets into acid-free folders, labeling the folders with titles and dates as we box them, and roughly sorting boxes into series of common topics.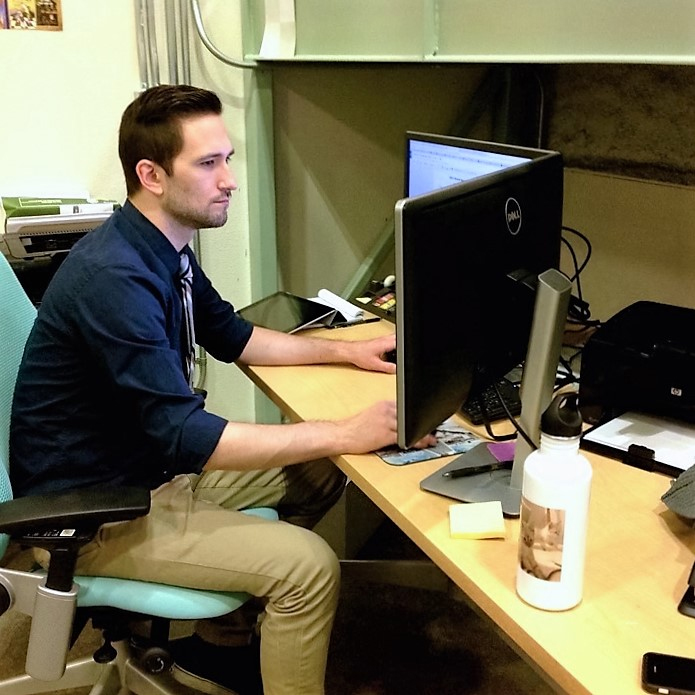 Lindsay Oden compiling data on the Eugene Martin Christiansen Papers.
The Gary Royer Papers on Gaming include legislative, regulatory, and financial materials collected by Royer while he was employed as an accountant, gaming consultant, and Nevada Gaming Control Board Audit Division agent. The documents date from 1955 to 1996 and trace the development of gaming in the United States, particularly in Nevada and New Jersey. The Royer Papers include statistical analyses, operations manuals, and financial reports about casino gaming, racetrack and sports betting, and Native American gaming. We have yet to fully survey these materials, and therefore have only a broad idea of the contents of the Royer Papers--in the coming months we will share our discoveries through this blog...stay tuned!