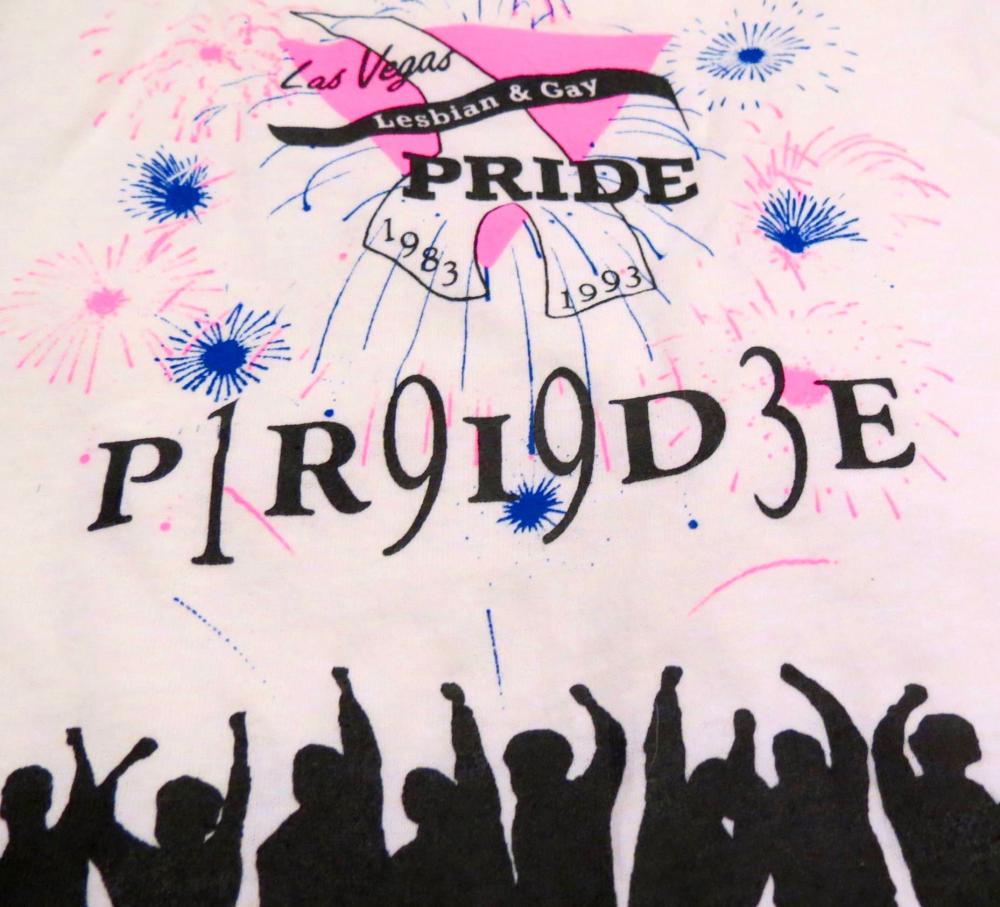 For many in the LGBT community, summer is a season of travel and celebration. Beginning in June, cities across the United States hold LGBT Pride parades and festivals that draw thousands from the community and its allies. Las Vegas is no exception—the Las Vegas Pride Night Parade will be held on September 18th this year. The Southern Nevada Association of Pride, Inc. (SNAPI) has been in charge of planning Las Vegas LGBT Pride since 1995 and Special Collections has some of the records of one of its executive members, Strutt Hurley, from the early years of the organization.

Hurley was the Director of Entertainment of SNAPI in 1996 and 1997 and her collection features documents that demonstrate how the parades and Pride events were constructed. Among the documents are edited drafts of press releases and sample pages from Pride programs that show how much work and thought went into creating this one event.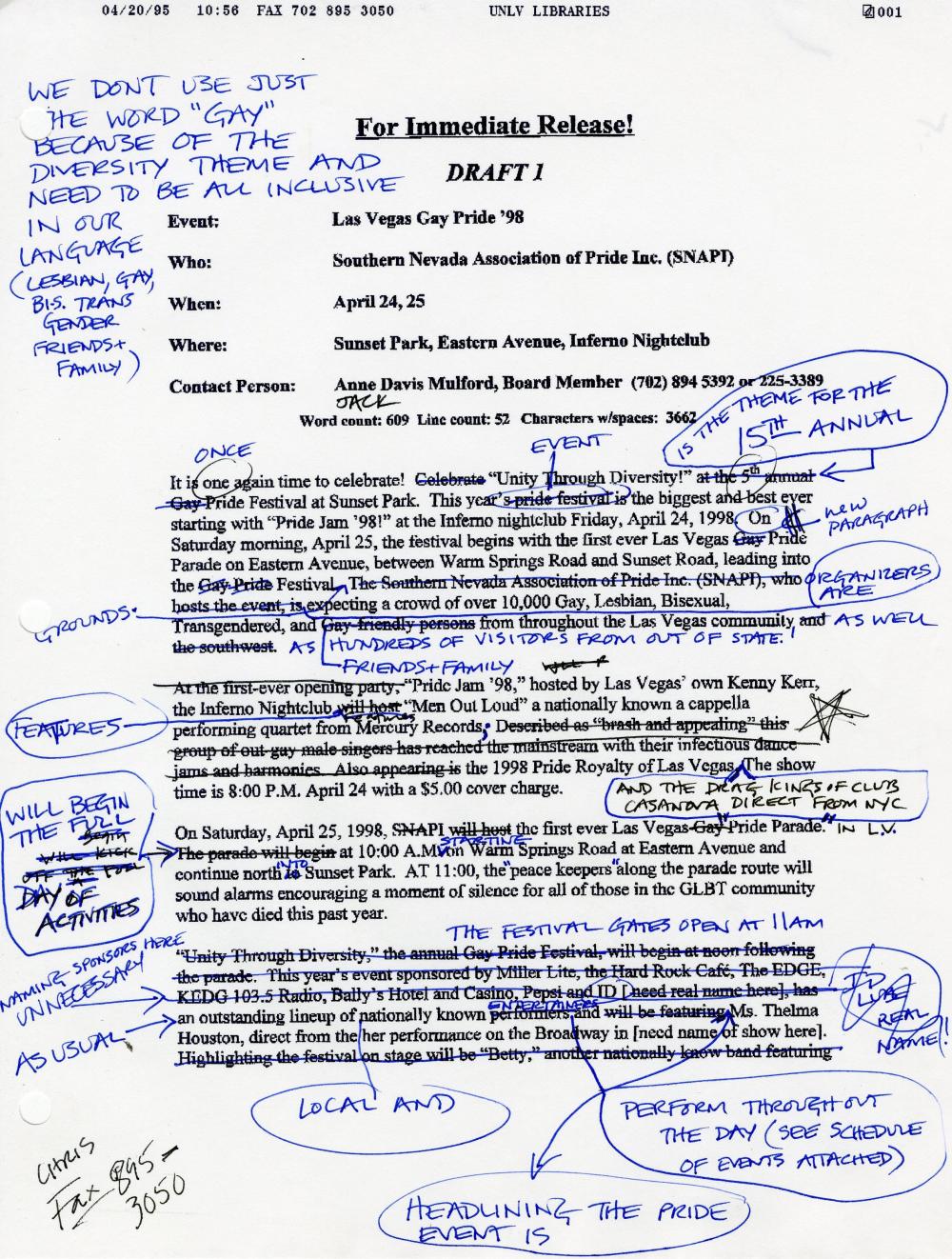 The contents of this collection touched me in ways that no other did during my time as an intern at UNLV Special Collections. First, it was a way for me to experience Pride. I've never actually been to a LGBT Pride event before, which is a bit odd for a queer historian. Looking at the programs and the discussions about the event helped me feel like I was there somehow. Most importantly, the collection represented a time when Pride was still very political. For example, a letter to the editor of Echo magazine discusses a boycott of the fast-food chain Wendy's because of the owner's support of anti-LGBT ministries.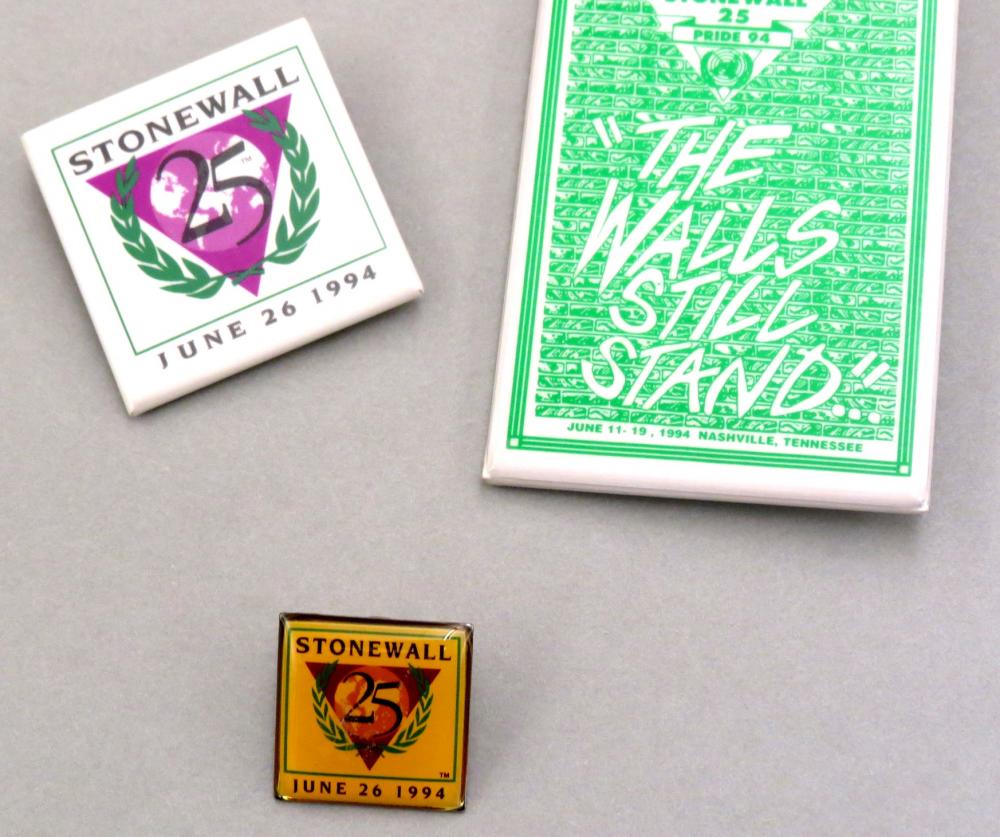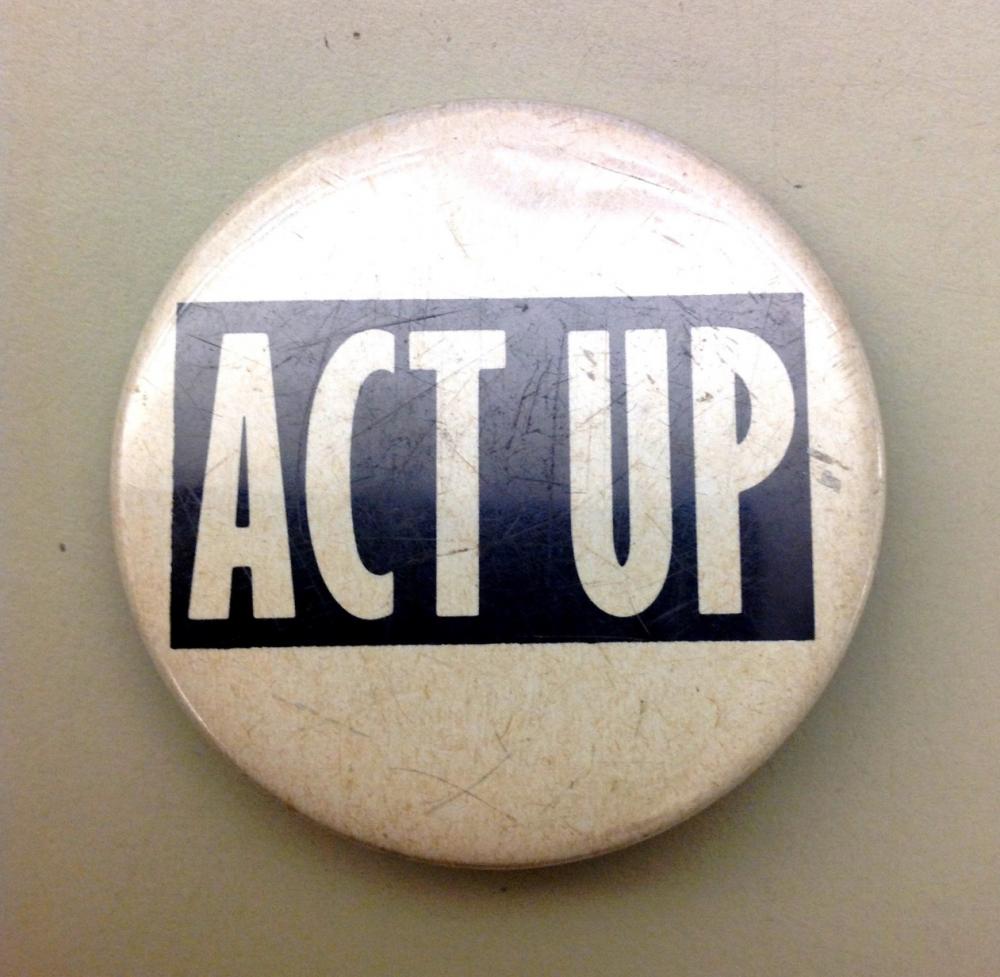 The physical materials in the collections are equally powerful. The collection contains an assortment of T-shirts, buttons, hats, and other memorabilia from LGBT events around the nation that focus on many LGBT community issues, especially AIDS. My favorite finds from the archives all summer were two buttons. The first is from the 25th Anniversary of the Stonewall Inn Riots, an event that historians claim to have started the gay liberation movement. The second and most important, in my opinion, is one from ACT UP, the most influential AIDS activism organization during the 1980s.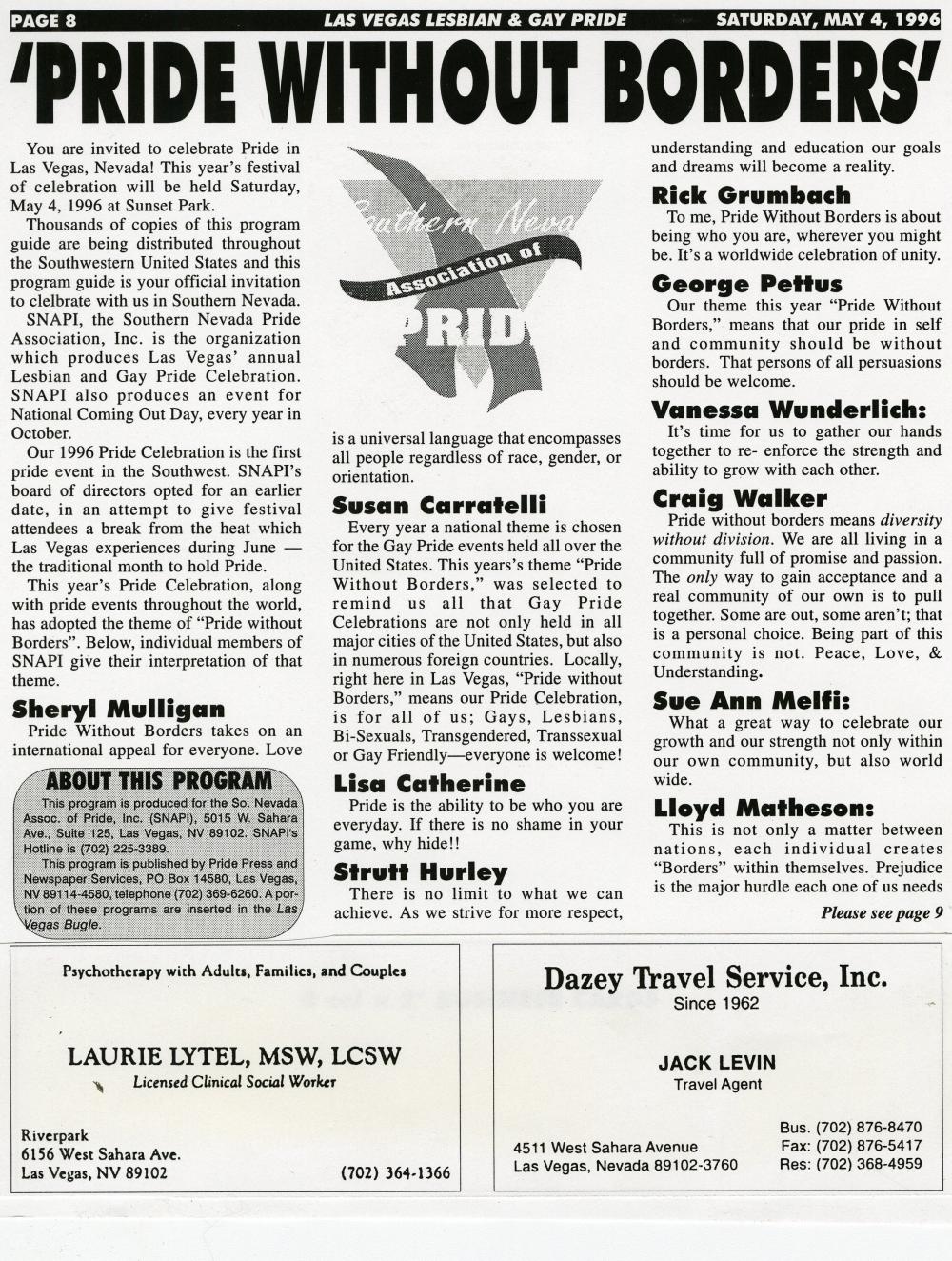 A collection like this connects the physical objects with the intellectual documentation. I read the ideas that became the T-shirts and the event programs and it makes Pride a more cohesive event for me. Now I see LGBT Pride as more than a parade of shirtless men—it is hours of labor and thought that result in a carefully constructed political message. Materials pictured are from the Strutt Hurley Collection on the Southern Nevada Association of Pride, Inc. (SNAPI) and Las Vegas Gay Pride (MS-00466).
Franklin Howard is a graduate student in UNLV's History Department who interned with UNLV Libraries Special Collections during summer 2015.