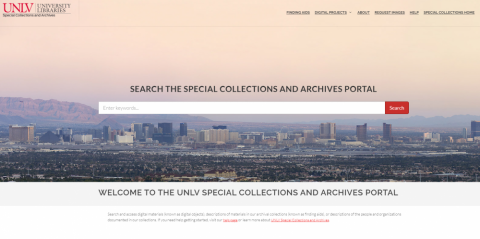 Do you have 20-30 minutes to spare to help improve online access to the University Libraries Special Collections and Archives? We're recruiting participants for a remote usability testing to evaluate the functionality of the new UNLV Special Collections and Archives Portal. No prior knowledge is necessary.
The new Portal allows site visitors to access both digitized materials and descriptions of our archive collections. We want to see how regular users navigate through the Portal. By volunteering to participate, you can help us improve the user experience for everyone.
The testing is conducted entirely online from any computer. Participants are given a few tasks to complete while using the new Portal. A recording is made so we can analyze it for possible improvements.
If you are interested in participating, please complete the signup form. We will then reach out via email to interested participants.