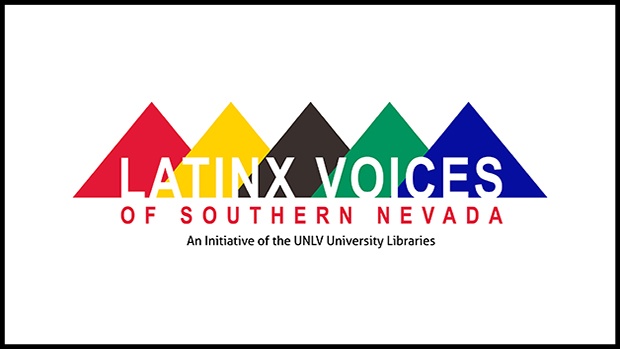 The Las Vegas Centennial Commission has awarded University Libraries a $50,000 grant to support the Latinx Voices of Southern Nevada project.
"We appreciate that the members of the Las Vegas Centennial Commission are investing in this project to add more perspectives from Latinx communities to our historical records on Las Vegas and Southern Nevada," said Maggie Farrell, Dean of the UNLV University Libraries. "With approximately 29 percent of our region's residents and 25 percent of the UNLV student population identifying as Latinx, this project will help Special Collections and Archives preserve a more inclusive historical record for Southern Nevada."
Latinx Voices of Southern Nevada is an oral history and community engagement project aimed at expanding the diversity of the voices that UNLV University Libraries Special Collections and Archives preserves. UNLV students will be hired and trained to conduct oral history interviews with individuals representing a range of Latinx cultures and backgrounds.
"With this project, our UNLV student oral historians will engage in dialog with many generations about Latinx cultural heritage in Southern Nevada," said Michelle Light, Director of Special Collections and Archives. "In addition to encouraging students to participate more actively in the community, we hope the experience will enhance students' critical thinking and professional skills to help them graduate and succeed in the future, and will help them interrelate more effectively in diverse, intergenerational settings."
The Centennial Commission grant will be matched by a National Endowment for the Humanities Challenge Grant that was awarded to UNLV University Libraries in December 2017. MGM Resorts International has also generously contributed a $25,000 gift to support the Latinx Voices of Southern Nevada project, with an additional $3,870 in gifts from community and alumni donors.
Under the direction of Claytee White, Director of the Oral History Research Center, and Project Coordinator Barbara Tabach, University Libraries will hire 8-12 bilingual UNLV students to collect at least 90 oral histories for the project. Work on the project will officially begin in September.
As part of the project, University Libraries will also host three community events to encourage dialogue between generations about their experiences living and working in Southern Nevada.