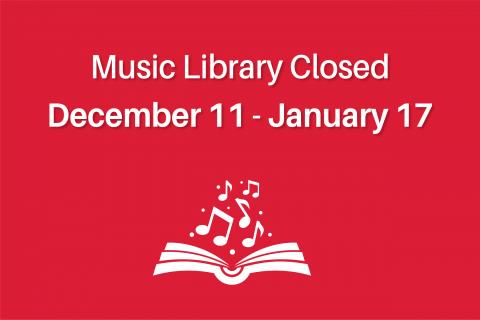 The Music Library, located in the Beam Music Center, will be closed from Saturday, Dec. 11 to Monday, Jan. 17 for renovations.
The renovations, which include a new service desk, flooring, upgraded technology, and associated infrastructure, are being funded by a donation to the Libraries from the Tarr Living Trust. This will be the first significant remodel of the Music Library since it opened in 2001.
During the closure, access to physical collections will be unavailable.
Electronic resources will be available 24-7 through the Music Library website.