Auditorio de Tenerife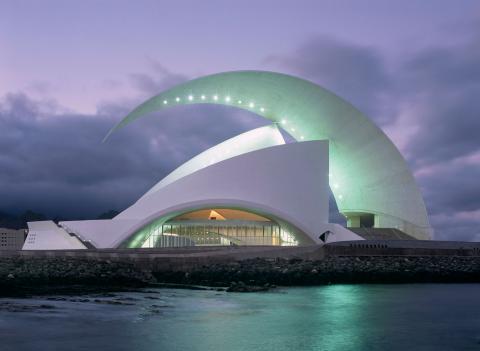 The creation of this auditorium was decades in the making, starting back in 1970 with the idea's inception, leading up to the completion of its construction in 1997. Since then, it has become an iconic symbol of the Canary Islands due to its spectacular appearance and status as one of the quintessential examples of late 20th century Spanish architecture. It has come to host educational programs, conferences, and youth programs promoting the arts on top of the many concerts it holds. Its status as an icon of the area as well as the reputation it has garnered have given rise to the nickname "The Sydney of the Atlantic", referencing its resemblance to the Sydney Opera House of Australia.

Below you can find their website.The Auditorio de Tenerife website has a virtual tour feature, so you can explore the venue yourself!

Or view this short video preview to see some of the beautiful views the Auditorio de Tenerife has to offer.