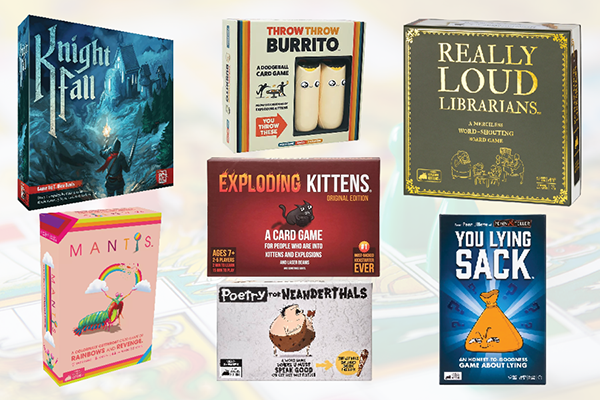 Planning your next game night and want to try out a new game? Just need a break from studying and want something to do? Check out a board game at Lied Library!
The Libraries are piloting a new program offering board games for check out to UNLV students, faculty, and staff.
Available games include:
KnightFall will be added soon.
Games can be checked out at the Lied Library Circulation Desk. Games can be checked out for up to a week.
For more information or questions about board games at Lied Library, call 702-895-2111 or drop by the Circulation Desk.