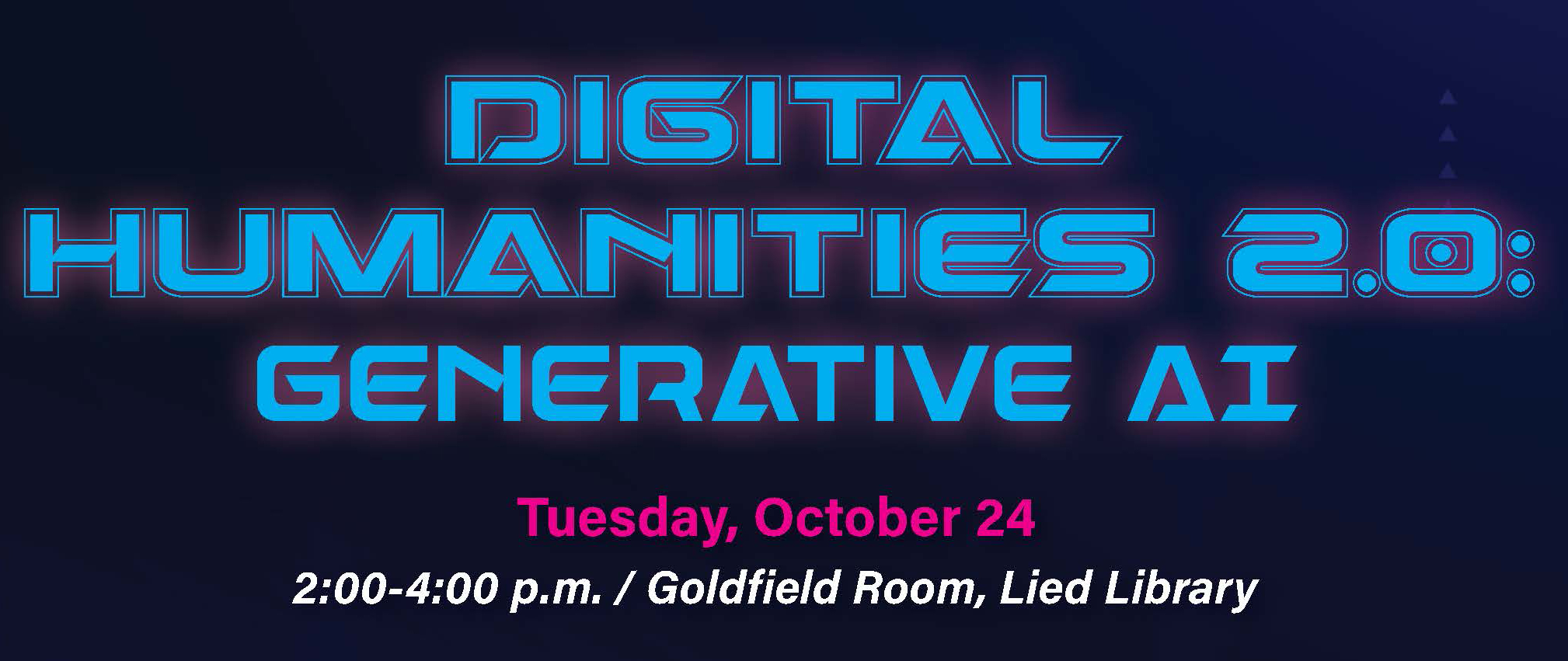 The UNLV Libraries, in collaboration with Black Mountain Institute and Plympton, will host a special event that examines the intersection of the humanities and artificial intelligence on Tuesday, Oct. 24 at 2 p.m. in the Goldfield Room at Lied Library.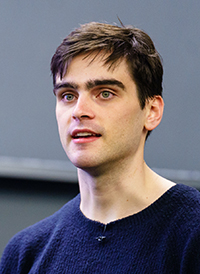 "Digital Humanities 2.0: Generative AI" will feature renowned AI researcher Sil Hamilton for a discussion on how the humanities are on the verge of a potential second digital revolution driven by generative AI.
While the last five years have seen language models—the core component to many generative AI models—take the sciences by storm, the humanities has remained relatively unaffected. But generative AI is on the doorstep: literate chatbots, artistic photo generators, and more are all primed to change the way we teach, conduct research, and collect knowledge.
Hamilton is an AI researcher-in-residence at Hacks/Hackers, a network of journalists who rethink the future of news through talks, hackathons, and conferences. As a machine learning researcher at McGill University exploring the intersection of AI and culture, Hamilton published research at NLP conferences like ACL, AAAI, and COLING. His work exploring the limits of language models has been discussed by Wired, The Financial Times, and Le Devoir.
Hamilton has been a sought after speaker on AI's impact on the newsroom, giving presentations at the Nieman Foundation for Journalism at Harvard, the Brown Institute for Media Innovation at Columbia, the Computer History Museum in Mountain View, California, and The Knight Center for Journalism in the Americas at the University of Texas at Austin. He has consulted for The Associated Press on AI policies and serves as technology advisor at Health Tech Without Borders, a non-profit seeking to mitigate healthcare crises with digital tools.
A Q&A will follow the discussion. Refreshments will be provided
This event is free and open to all UNLV faculty, staff and students. Registration is requested.
The event is funded in part by Nevada Humanities.