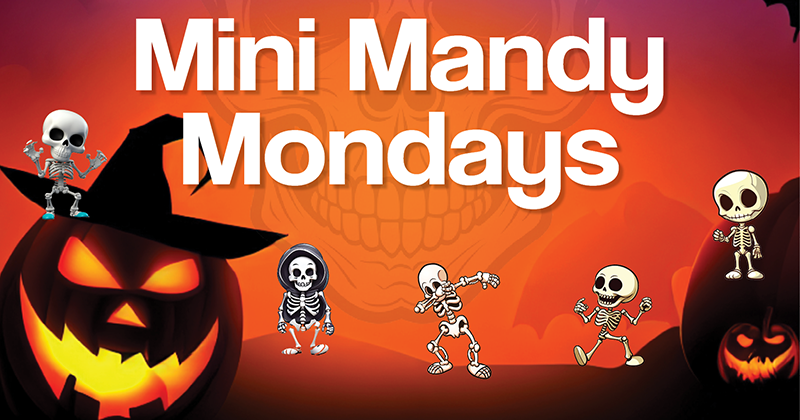 Mandy the Skeleton, Lied Library's rockstar anatomical model, loves the Makerspace. But a recent 3D printing experiment went horribly wrong, and Mandy accidentally create five mini clones.
These mini-Mandys are now running amok and terrorizing the Libraries. Can you help us find and stop them?
Each Monday in October, we will announce a clue on Libraries social media and in the Lied Library lobby to help you track down a mini-Mandy. Follow that week's clue trail to collect the three Mandy tokens.
The first person to collect all three Mandy tokens and bring them to the Circulation Desk in Lied Library that week will receive their very own Mini Mandy. Can you win all five Mini Mandys?
The Mini Mandy Mondays scavenger hunt start times are:
October 2, 11 a.m.
October 9, 4 p.m.
October 16, 2:30 p.m.
October 23, 10 a.m.
October 30, 1 p.m.