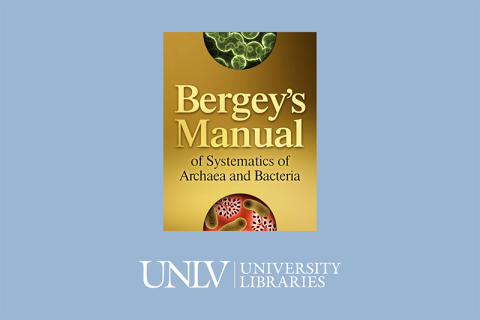 The University Libraries has obtained access to Bergey's Manual of Systematics of Archaea and Bacteria, a reference work aimed at undergraduates, graduate students, researchers, professors and experienced professionals at all levels.
Bergey's provides descriptions of the taxonomy, systematics, ecology, physiology and other biological properties of all described prokaryotic taxa.
Bergey's is designed to support academic instruction and research, and has consistently added around 100 genera and over 600 species per year.
For a complete list of databases available through the University Libraries, visit our A-Z Database guide.