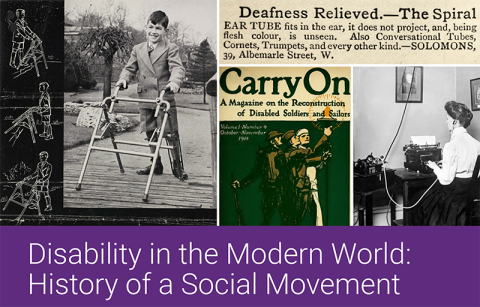 The University Libraries has obtained access to Disability in the Modern World: History of a Social Movement, which includes features both primary and secondary sources related to disability studies, including videos, diaries, brochures, advertisements, and more.
Areas of coverage include education, and accessibility, advocacy and rights, legislation and politics, media studies, arts, sports and culture, race, class, sexuality, and gender and war industry, and technology.
For a complete list of databases available through the University Libraries, visit our A-Z Database guide.