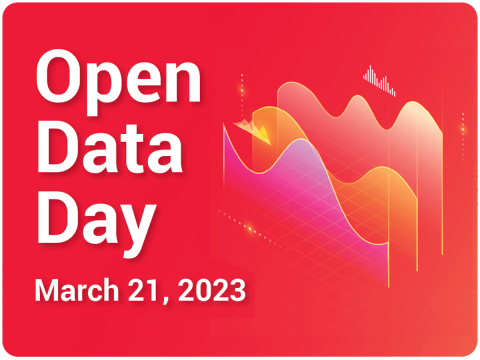 UNLV faculty, staff, and students are invited to join the University Libraries for Open Data Day on Tuesday, March 21. The celebration includes a series of virtual workshops and an activity to encourage the community to learn more about open data.
Workshops
10:00-10:45 a.m.
Learn about how open data can support civic engagement, research, and community action. Cory Lampert, Head of Digital Collections, will lead a demo of the City of Las Vegas Open Data Portal and provide some tips on tools available to work with datasets.
11:30 a.m-12:30 p.m.
Learn about how open data and open source software can be used in GIS projects. GIS is short for geographic information systems and uses geospatial data to better understand patterns and relationships to improve communication, management, and decision making. Data Visualization and GIS Specialist Alyssa Renteria will discuss how open data is connected to GIS. You will also learn about available resources to support open data GIS projects.
1:30-2:30 p.m.
Learn how to create and incorporate Wikidata into your research. Wikidata is a public, multilingual crowdsource knowledge graph. Darnelle Melvin Special Collections and Archives Metadata Librarian, will lead a demonstration on how to create Wikidata and query Wikidata using the Wikidata Query Service.
Dear Data Project
Dear UNLV Community,
The Library invites you to participate in the Dear Data activity for this year. Dear Data is a project created to help people reimagine the way they see data. The idea is simple:
For one week, keep count how many times you see, do, hear, or feel one thing everyday.
With your collected data, use your doodle skills to represent the data in a drawing.
Submit a photo of your data art to our Dear Data Form for a chance to win some Library swag.
---
For more information or questions about Open Data Day, contact Alyssa Renteria.