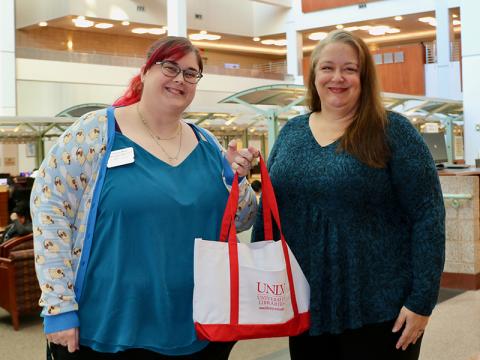 Carrie Tyler, Assistant Professor of Paleontology in the Department of Geoscience, has been selected as the winner of the 2022 Libraries Research Impact Challenge.
Tyler is co-author of a paper, "Beyond Functional Diversity: The Importance of Trophic Position to Understanding Functional Processes in Community Evolution", published in Digital Scholarship@UNLV, the institutional repository.
The Research Impact Challenge, now in its second year, is designed to help UNLV faculty and graduate students increase the impact and reach of their scholarly research. The 5-day event included daily challenges to learn more about citation metrics, altmetrics, and other methods.
For more information about the Research Impact Challenge and other tools to assist with measuring the impact of your research, contact Christina Miskey, Scholarly Communication Librarian for Research Infrastructure.