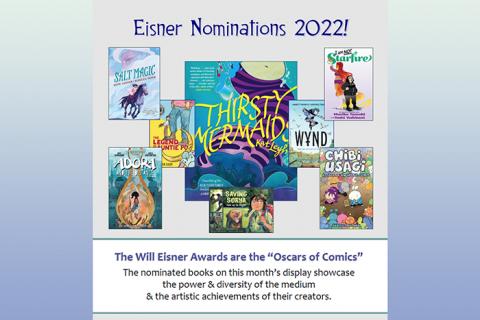 In celebration of the 2022 Will Eisner Comic Industry Awards ceremony at San Diego Comic-Con this month, the Teacher Development & Resources Library's July Curated Book Display features several of this year's nominees.
The Eisner Awards are the "Oscars of comics" and honor all aspects involved in creating comics and graphic novels (writing, pencilling, inking, coloring, lettering, and publication design) as well as different categories of comics and graphic novels (publications for children, reality-based, memoir, ongoing series, etc.)
Select titles include:
A visit to our Curated Display may make you re-think the comics medium. Check out the full 2022 Eisner Nominations Curated Book Display.