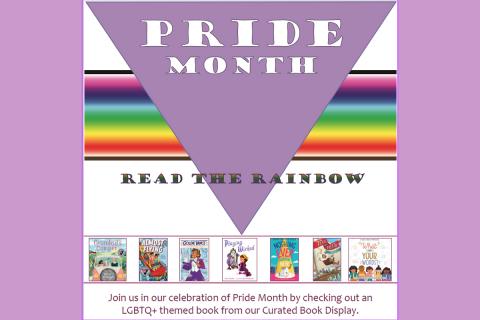 The Teacher Development & Resources Library is taking a broad look at LGBTQ+ Pride with our June Curated Book Display. Diversity and inclusion are fundamental to what makes our nation great, and our display has something for readers of all ages and tastes: fantasy, superheroes, slice of life, fiction and non-fiction.
Selected titles include:
Whatever you choose, we hope you read it with Pride! Check out the full Pride Month Curated Book Display.