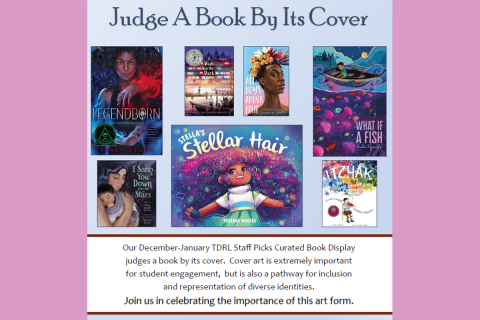 The Teacher Development & Resources Library is judging books by their covers this December for our annual Staff Picks Curated Book Display!
This December and January, we are shining a spotlight on the role of cover art in making people feel seen, in delighting the eye, and, most importantly, making us want to dive into that book and read.
Some of the highlighted books include:
Check out the full Judge A Book By Its Cover Curated Book Display.