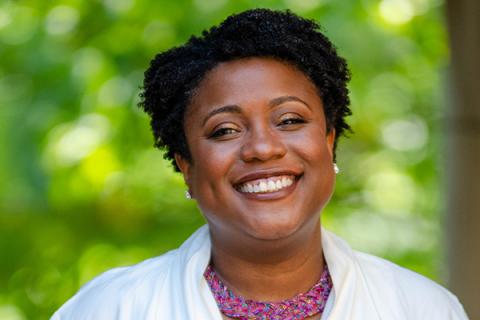 Ingrid Ruffin has joined the University Libraries as the new Associate Dean and Division Director for Research & Education, overseeing many of the Libraries' educational programs and public services.
Ruffin joins the faculty at UNLV from the University of Tennessee Knoxville Libraries, where she has served as the First Year Student Success Librarian, Coordinator for Student Success, and Head of the Learning Commons. In her new role, Ruffin will provide leadership, direction, and oversight in the Libraries for student learning and community engagement, and foster collaborations to support the evolving needs of teaching and research faculty at UNLV.
She has edited a book, "The Emotional Self at Work in Higher Education, written numerous journal articles, conference papers, book chapters, and other publications, and has contributed 29 conference papers and presentations.
Prior to joining the University of Tennessee Knoxville, she held academic positions at High Point University in North Carolina, and served in the U.S. Air Force. She earned multiple degrees – in Library Science and English – at the University of North Carolina, Greensboro, and is also a graduate of the Community College of the Air Force.