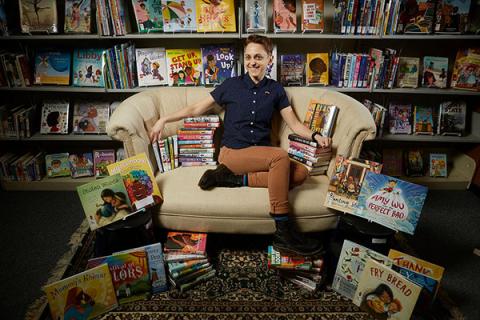 Amanda Melilli, head of UNLV's Teacher Development & Resources Library, is featured in a new article from Diverse Issues In Higher Education magazine.
"Teaching New Voices: This Academic Librarian is Working to Makes Children's Books More Diverse" spotlights Melilli's work to diversify the collections at the Teacher Development & Resources to more accurately reflect the Las Vegas community and lived-experiences of the students and teachers in the Las Vegas Valley.
Read the full story in the June 10, 2021 issue of the magazine.