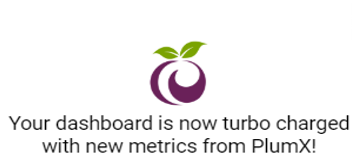 UNLV faculty and students now have access to a new feature available through your Digital Scholarship@UNLV dashboard. PlumX Metrics Snapshot allows you to obtain an altmetrics snapshot of your work that is published in Digital Scholarship@UNLV.
Access PlumX Metrics Snapshot by clicking on the plum on the left side of the screen. The snapshot shows you a quick overview of the impact of your work - from citations to social media mentions. The tool also provides a more detailed listing of the impact of your scholarship, such as views and downloads, from individual publications.
To access PlumX Metrics Snapshot, log into your Author Dashboard in Digital Scholarship@UNLV. If you don't have any publications in Digital Scholarship@UNLV, reach out to us at digitalscholarship@unlv.edu to find out how to get your scholarship into the repository.
If you have questions or issues using PlumX Metrics, contact Christina Miskey, christina.miskey@unlv.edu or Andrea Wirth, andrea.wirth@unlv.edu.