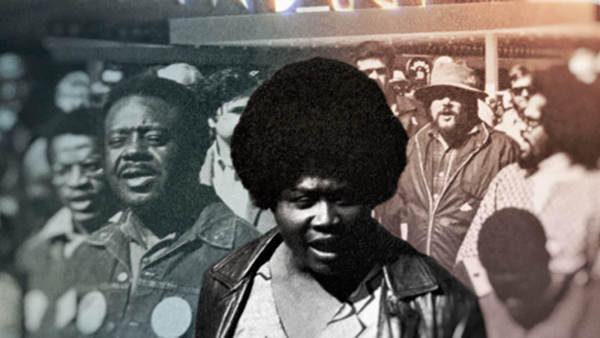 Join the UNLV University Libraries on Tuesday, September 26 in the Goldfield Room at Lied Library for a special screening of the documentary, Storming Caesars Palace, which tells the story of Ruby Duncan and a band of mothers who launched a revolutionary Black feminist anti-poverty movement in the 1960s and 1970s.
After being injured at her job as a hotel worker in Las Vegas, Ruby Duncan joined a welfare rights group of mothers who defied notions of the "welfare queen." In a fight for guaranteed income, Ruby and other equality activists organized protests that shut down Caesars Palace.
Doors open at 5:30 p.m. The screening begins at 6 p.m. A Q&A will follow the screening.
Host
Claytee White, director, Oral History Research Center
Special Guest
Hazel Gurland-Pooler, Director
Sondra Phillips-Gilbert, Social Worker, Film Participant, and Ruby Duncan's daughter
Free and open to all. Reserve tickets.
Refreshments will be provided.
This event is hosted in conjunction with the 20th anniversary of the UNLV Oral History Research Center.
---
Storming Caesars Palace: How Black Mothers Fought Their Own War On Poverty by Annelise Orleck, the book that inspired the documentary, is available for check out from Lied Library and is available to read online.