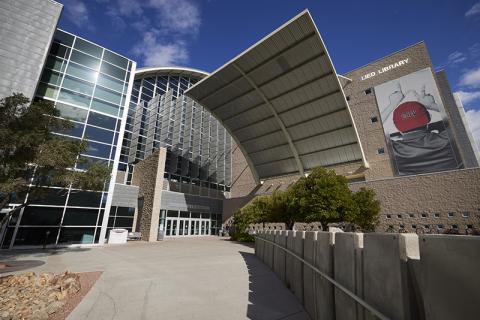 The Scholarly Communication & Data Services Department of the UNLV University Libraries is conducting an online survey about the UNLV Bibliography. We are seeking UNLV faculty (including all types of administrative and academic faculty) to participate in the survey.
We are conducting this research study to understand how and where faculty at UNLV have heard of and interacted with the UNLV Bibliography. This survey will help us determine the future direction of this initiative.
The survey is a maximum of 17 questions and takes approximately 10 minutes to complete through an online form. Your participation is voluntary and anonymous, and you have the right to opt out of the survey at any time.
For questions or concerns about this study, you may contact Andrea Wirth, Scholarly Communication Librarian, at 702-895-1974 or andrea.wirth@unlv.edu. You can opt out of this survey at any time.
Take the Survey! The survey closes on September 15, 2023.