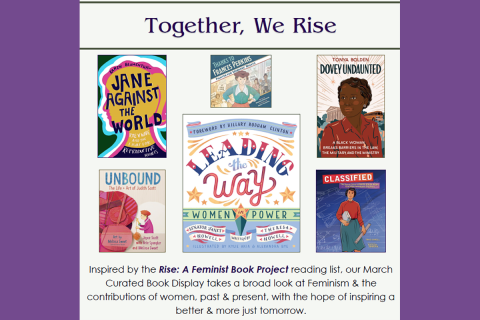 It's Women's Her-story Month! Inspired by the Rise: A Feminist Book Project reading list, the Teacher Development & Resources Library's March 2022 Curated Book Display takes a broad look at Feminism & the contributions of women, past & present, with the hope of inspiring a better & more just tomorrow.
Select titles include:
Check out the full Together We Rise Women's History Month Curated Book Display.