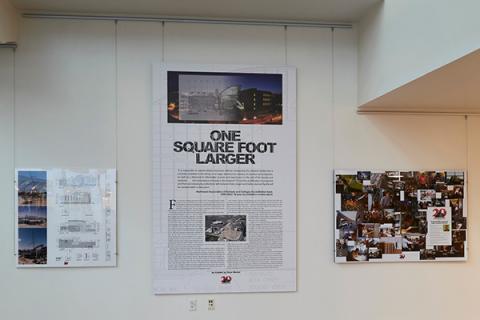 A new exhibit, "One Square Foot Larger," celebrating the 20th anniversary of Lied Library is now on display on the first floor. The exhibit, by Peter Michel and Aaron Mayes, details the some of the history of of Lied Library's construction.
Dedicated in January 2001, Lied has served as a central hub for UNLV students to collaborate, meet, study, and have fun.
The exhibit's title is named after a quote from then-UNLV President Carol Harter, who wanted the campus' new library to be one square foot larger than the Thomas & Mack Center to show that the university valued academics over athletics.
To celebrate the end of Lied's 20th anniversary year, the Libraries will host the Lied Library Birthday Bash on Monday, Oct. 18 starting at 1 p.m. in conjunction with Homecoming Week.