The UNLV University Archives preserves material relating to all aspects of UNLV history, including official University records with enduring historical and administrative value, architectural records and plans, papers of prominent faculty, records of student organizations, select NSHE records, university and student publications, photographs, artifacts, and more.
Featured Online Holdings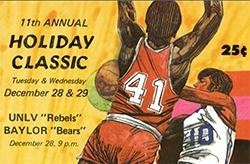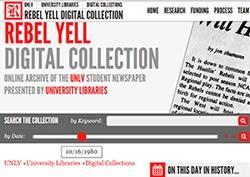 University Archives Series
The University Archives is organized into six series:
UNLV Web Archives
Online Resources about UNLV History
Transfer Archival University Records
The University Archives seeks publications and archival records from major administrative units and centers on the UNLV campus as well as from UNLV student organizations. More information...