General Book Collection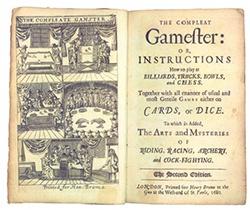 Our book collection predominantly focuses on Las Vegas and gambling. Most comprehensive are holdings relating to the history, culture, and environment of Las Vegas, including popular works, specialized studies, government publications, and fiction set in Las Vegas. The collection also includes titles relating to the history of Nevada, the American Southwest, and the American West.
The historical gaming collection, the largest such collection in the world, contains the published history of games, gambling, and their social context, and includes many rare volumes, pamphlets, and broadsides, dating from the 16th century. The modern collection focuses on all facets of the global business of gaming: financial reports, market analyses, the economics and regulation of the gaming industry, the psychological, social, and political effects of gambling, public policy, regulation and legislation, marketing, advertising and publicity, sports betting, casino management, security, as well as various techniques, and general guides on how-to-win.
Visual and Book Arts Collection
Special Collections and Archives has collected examples of illustrative works, graphic design, and book arts relating to Las Vegas and the American West. Some examples include 19th century landscapes drawn by the artists who accompanied scientific expeditions of exploration, architectural renderings of hotels, movie posters, prints, book covers and jackets, and menus.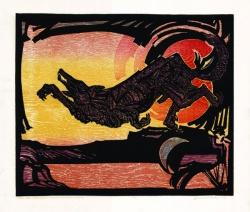 The book arts collection at UNLV is small and regional in scope. It includes all the works of the Rainmaker Press published by UNLV's Black Mountain Institute and University of Nevada, Reno's Black Rock Press. Other regional artists and presses represented include Peter Koch of San Francisco, Dan Stolpe of Santa Cruz, and miniature book artist Jill Timm. These and other examples of the book arts, fine press, and publisher's bindings are on permanent exhibit in the Special Collections reading room.
Serials and Periodicals
Special Collections & Archives holds a large number of serials that focus on Las Vegas and gaming. They include legacy entertainment publications on Las Vegas, as well as the most current Las Vegas community magazines. There are hotels newsletters and magazines as well as numerous gaming trade publications both legacy and current. Other periodicals focus on Nevada and its history as well as more general coverage of the American Southwest.