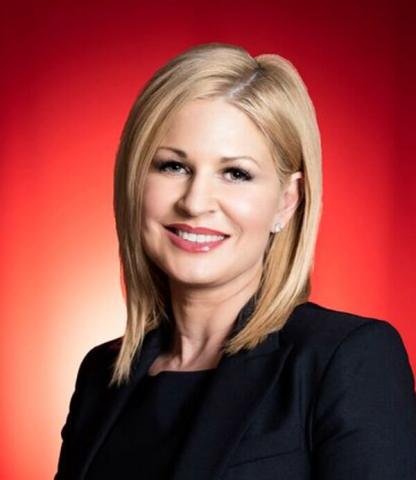 April Becker
April Becker is a founding partner at the law firm April Becker & Associates and is a top-rated business litigator & real estate attorney. She is actively involved in her family's real estate and gaming businesses, and earned her Juris Doctor from William Boyd School of Law, and her B.A. in Political Science with a minor in Criminal Justice from UNLV. In 2012, April was inducted into the "100 Hours Club" by the Legal Aid Center of Southern Nevada for providing over 100 hours of Pro Bono legal aid to those in need. She has been recognized as Nevada Legal Elite since 2016, and was also selected as a Super Lawyer Rising Star in 2017. She is also an Associate Fellow with the Litigation Council of America. Over the past two decades, April has served in multiple volunteer positions at The Meadows School, and in 2014 was elected to serve on The Board of Trustees. In her spare time, April enjoys traveling, community involvement, and spending time with her family.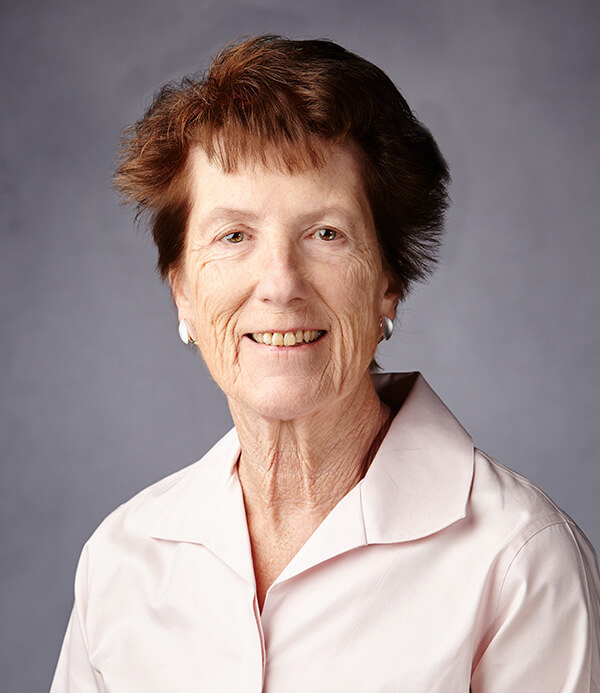 Marty Blonn
Marty Blonn graduated from Bucknell University in Lewisburg, Pennsylvania with a B.S. in Physics. She worked for Bendix Corporation, where she programmed radar for the Air Force at Eglin Air Force Base in Florida. Upon completion of that project, she joined IBM where she programmed radar for the U.S. Army. She retired from IBM after 31 years, having served in various roles including management and quality assurance for services contracts. Since moving to Las Vegas from Los Angeles in 2000, she has enjoyed many travels, including a five-month, four-corners-of-the-U.S. tour – from San Ysidro, California to Key West, Florida to Fort Kent, Maine to Blaine, Washington – on a motorcycle with her husband and a tent. Marty is a member of the Las Vegas Garden Railroad Society, and the Vegas Valley Trikers. In her spare time she enjoys reading, crafting, beading, knitting, and quilting.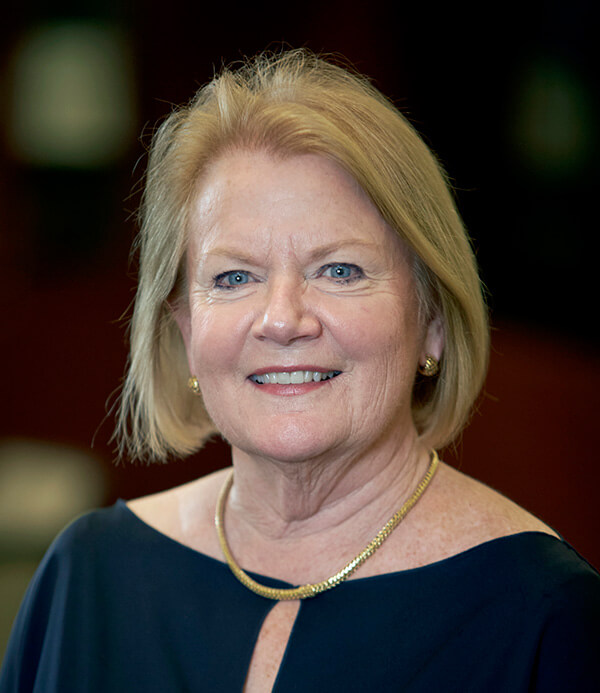 Caty Crockett
Caty Crockett is a former banking officer and art gallery owner, having owned and operated the Crockett Gallery in Las Vegas for 10 years. She earned her bachelor's degree in art from UNLV, and is a native of Las Vegas. Her parents came to live here when her father started a private airport that would later become McCarran Field. Through local history projects that she was working on for the Rotary Club, Caty became involved with the University Libraries Special Collections and Archives and decided to join the advisory board. Other board involvement includes the Junior League, the Rotary Club, the Foundation for an Independent Tomorrow, the Las Vegas Philharmonic Orchestra, and the Las Vegas Art Association, which she helped to found in 1994. Caty is also a former chairperson for the University Libraries Advisory Board.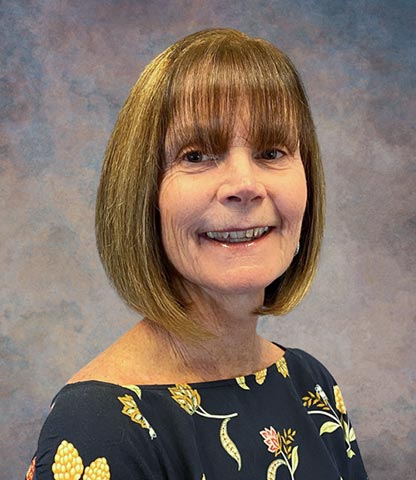 Marianne Haley
Marianne Haley is a 40-year resident of Las Vegas and has been involved in a variety of philanthropic causes related to education throughout her time in Las Vegas. That involvement includes volunteering at various CCSD schools such as serving on the PTA at Estes McDoniel Grade School, the English Language Learner program at Thurman White Middle School for which she was recognized as an honorary member of the National Junior Honor Society and the College & Career Resource Center at Green Valley High School.
She was also active in her church teaching CCD classes at St. Thomas More Catholic Community. Marianne has supported the UNLV Libraries and specifically the Oral History Resource Center programs for the past 10 years, including the Latinx Voices of Southern Nevada project and most recently the Asian American and Pacific Islander program.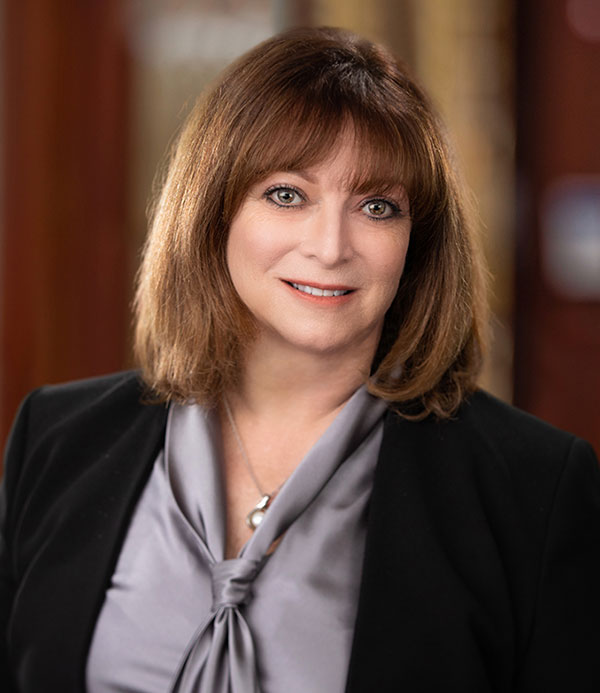 Lorri Jackson
Vice Chair
With over 35 years of financial experience in Southern Nevada, Lorri joined Merrill Lynch in 2001. Her current title is Vice President, Wealth Management Advisor, with a Certified Retirement Planning Counselor (CRPC) designation. She holds 5 different financial licenses. Lorri's work focus is on offering a comprehensive approach to managing wealth that begins with listening to a client's needs and helping to ensure every strategy is grounded in understanding what each client wants to achieve. She is driven by a passion for delivering excellent service and helping clients pursue their financial goals.
Lorri earned her bachelor degree in Marketing with a minor in Communications from Arizona State University and University of Nevada, Las Vegas; and is a member of the UNLV Alumni association.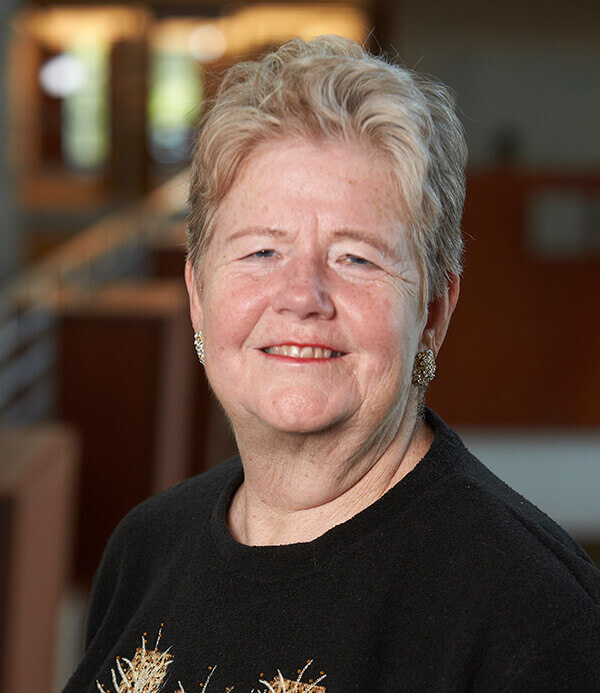 Bette LaCombe
Bette LaCombe retired from IBM after 35 years, working in marketing and finance. She earned her Bachelor of Science in Mathematics from Bucknell University in Lewisburg, Pennsylvania. Her job gave her the opportunity to live in many different cities, both in the US and internationally; but upon retirement, she weighed her options and chose to move from Connecticut to Las Vegas. Her first encounters with the University Libraries were as a patron, but she became so fascinated with Special Collections and Archives that she decided to give back and join the advisory board. Bette formerly served as President of the Board of the Unitarian Universalist Congregation of Las Vegas, belongs to the Las Vegas Philharmonic Guild, and is the Zone Coordinator for the AARP Driver Safety Program. She also volunteers as a docent for the Neon Museum.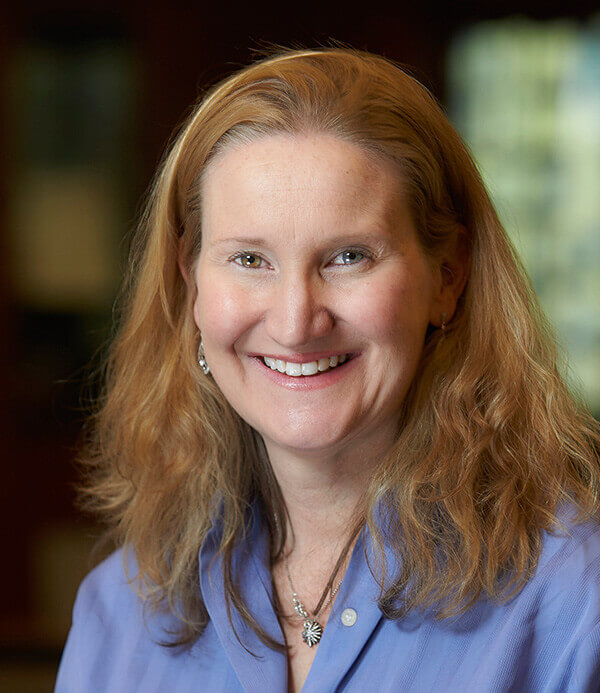 Jennifer Lewis
Jennifer Lewis is Vice President of Lewis Operating Corp. a real estate development company that was founded in 1955 and started in Nevada in 1961. She earned her Bachelor of Arts in Urban and Regional Planning from the University of Southern California, and her Master of Science in Real Estate Development from New York University. Jennifer moved to Las Vegas for the opportunity to work in a small international city. After conducting research in the University Libraries, Jennifer decided to serve on the advisory board because she loves information and the changing nature of how we acquire knowledge. She also serves on the boards of the Nevada Economic Forum, Southern Nevada Homebuilders, Nevada Taxpayers, and Henderson Planning Commission.
Flora Mason
Flora Mason is a former UNLV instructor. She moved to Las Vegas in 1965 with her husband, Stuart, whose construction firm built many of the casinos on the strip. Flora received both her bachelor's and master's degrees in English from UNLV, and was a lecturer in the Department of English for eight years. In addition to being a founding member of the University Libraries Advisory Board, she and her husband established the Mason Undergraduate Peer Research Coach Program with the University Libraries. She has also been active with the Juvenile Diabetes Research Foundation, Temple Beth Sholom, and the Junior League of Las Vegas. Flora is an avid reader, and also enjoys gardening and quilting.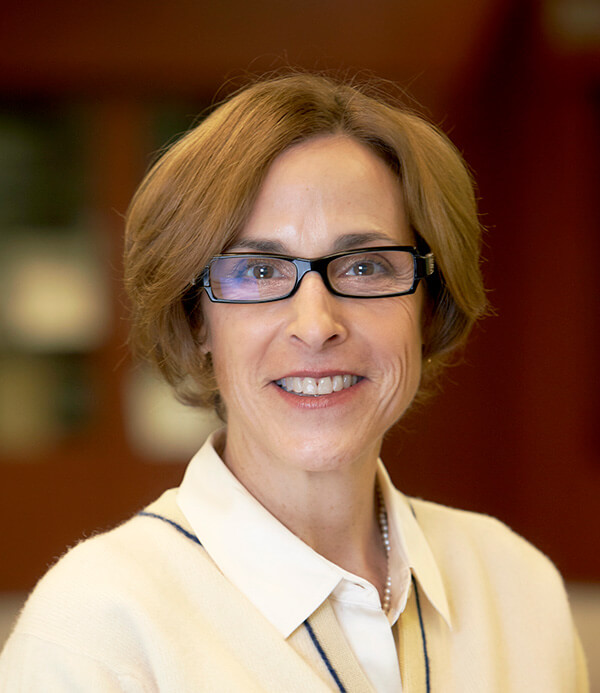 Sara Price Mason
Sara Price Mason is an experienced attorney in governmental affairs. She earned her Bachelor of Arts in English from the University of Florida and her Juris Doctor degree from the University of Miami School of Law (UM). At UM, she was a member of the Inter-American Law Journal and was granted the American Jurisprudence Award for Environmental Law. She served as an attorney with the Dade County Attorney's Office practicing health care and environmental law. She also taught Legal Research, Writing and Moot Court at UM. In 1996, she moved to Las Vegas and continued her practice with the Nevada Attorney General's Office representing a number of boards and commissions until 2000, when she was assigned exclusively to the Colorado River Commission of Nevada (CRCN), engaging in water and power matters. Since 2005, she has continued with the CRCN as a consultant on a variety of local, interstate, and international matters.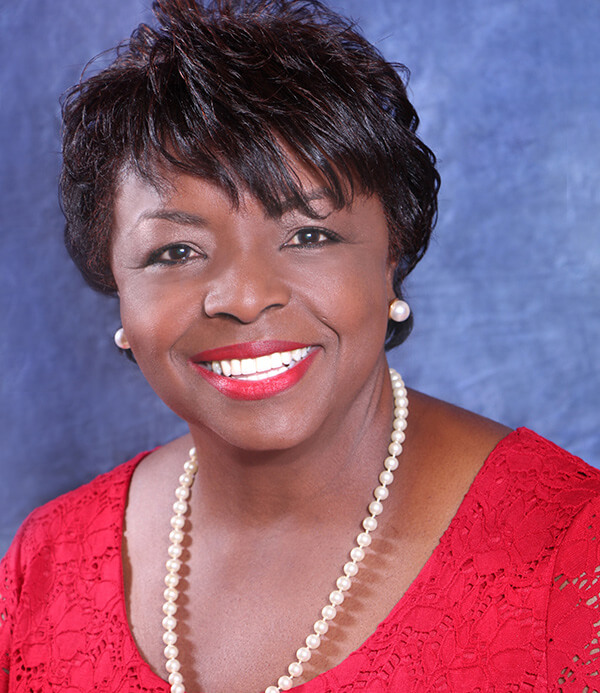 Jerrie Merritt
Jerrie E. Merritt has worked in the banking industry for more than 40 years, currently serving as senior vice president and community development manager for Bank of Nevada. Her responsibilities include development and coordination of all community development, and acting as a liaison with state and local agencies, nonprofit development groups, and other participants in community and economic development programs and projects. She is passionately involved with numerous local philanthropic and civic organizations. She was awarded the Women of Distinction Award by the NAWBO and was featured as an Interesting Personality in the Inaugural Edition of Who's Who In Black Las Vegas, chosen as a Woman to Watch in 2016 by Vegas Inc., Top 100 Women of Influence 2017, and received the Silver State Award for Female Executive of the Year.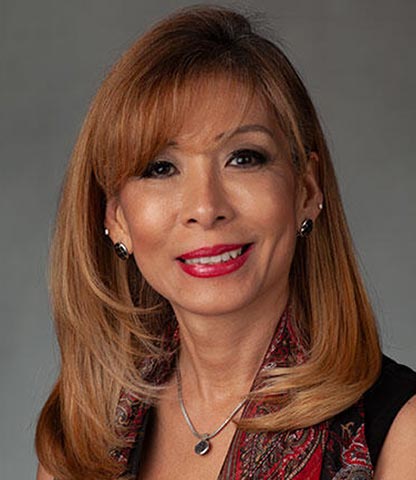 Leslie Mujica
As executive director and chief marketing officer, Leslie manages the Labor Management and Cooperation Committee (LMCC), advocating for the Electrical Union and its Union Contractors (IBEW and NECA). She also focuses on recapturing market share and business development, including but not limited to: facilitating; developing and nurturing strategic relationships in the industry; community and government affairs; marketing; and public relations. With over 17 years of experience in the construction industry in Las Vegas, Leslie has a diverse background that includes contract management in private, federal, and non-profit sectors. She has a broad range of experience in the architectural, engineering, and construction industries which encompasses work with real estate development, construction management, general contracting, engineering firms, and federal government agencies.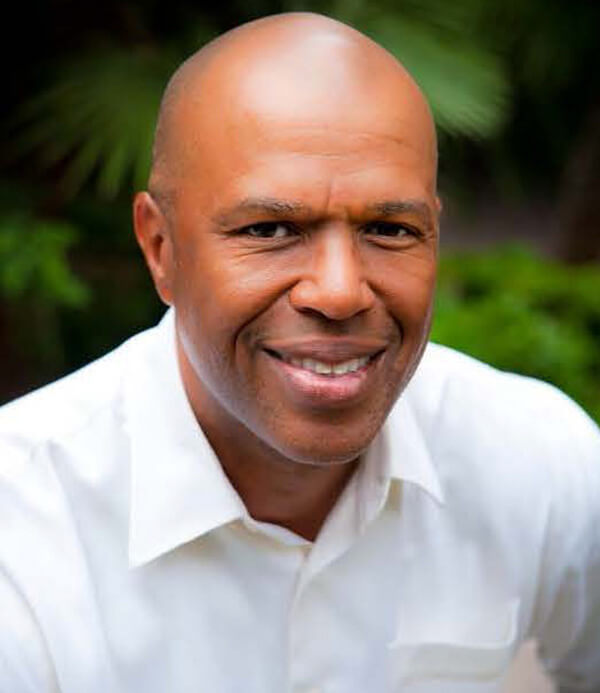 Curtis Myles
Curtis L. Myles III is president and chief executive officer of the Las Vegas Monorail Company, a position he has held since July 2005. He has a Bachelor of Science in Economics from Colorado State University and a Master of Arts in Economics. After college, he served in several managerial positions with a national shipping and cargo firm before returning to Las Vegas to join the Clark County Department of Aviation at McCarran International Airport. He oversaw the implementation of one of the nation's first airport-owned and operated ramp control operations and several post-9/11 security upgrades. In 2002 he became deputy general manager of the Regional Transportation Commission of Southern Nevada, where he implemented the valley's first Bus Rapid Transit line, The Max, as well as the Deuce double-decker bus, and the consolidation of what is now known as the Freeway and Arterial System of Transportation (FAST). He serves on numerous public and private board and committees.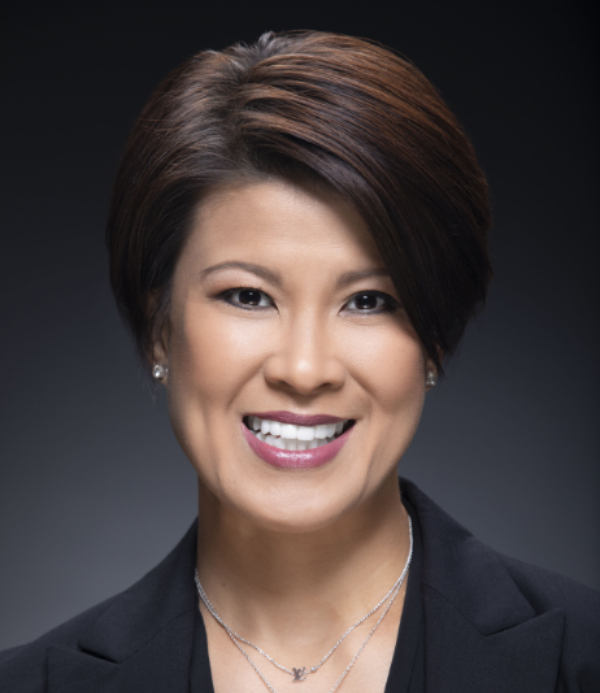 Geri Tomich
Chair
Geri Tomich is an attorney with Marquis Aurbach Coffing. She practices in the areas of asset protection, estate planning, probate, guardianships, estate & gift taxation, and business entity formation. Tomich obtained her Master of Law (LL.M.) degree from Thomas Jefferson School of Law, where she graduated magna cum laude, juris doctor degree from Gonzaga University School of Law, and Bachelor of Science from UNLV. She often gives educational seminars to the community regarding estate planning, probate avoidance, and business succession planning, contributes articles to local publications, and volunteers in various community outreach organizations. Tomich was born and raised in Manila, Philippines. In 1990, she and her family moved to Las Vegas where she has resided since. She loves to travel and spend time with her husband, Rick, and their son, Jake.