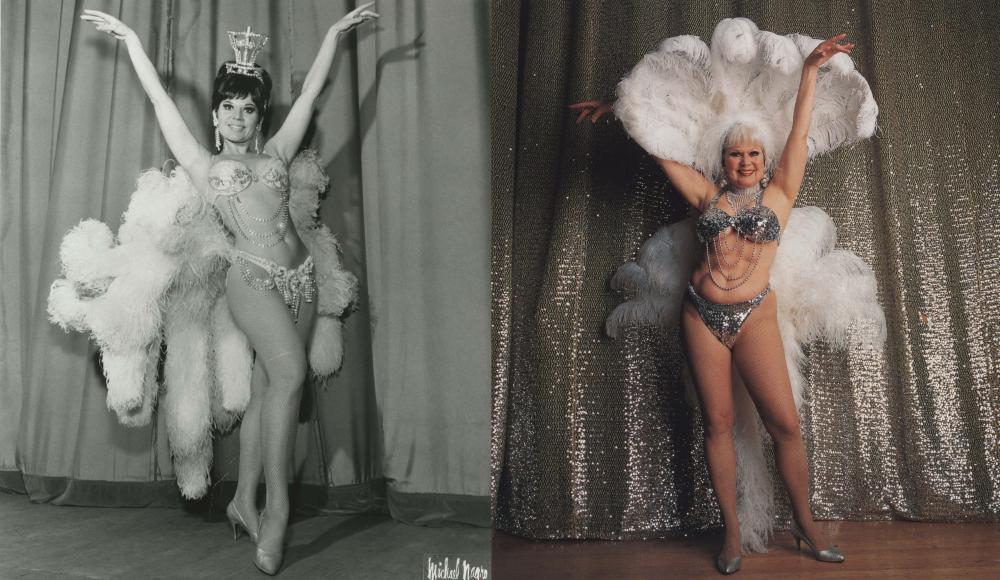 (Photos of Renee Lee come from the Renee Lee papers, MS-00587)
While working in Special Collections I have come across many collections with interesting pieces, but one collection that has remained in my mind is the Renee Lee Collection. The collection documents the later years of Renee Lee's career as an actress and singer in Las Vegas. My favorite items in the collection are two images of Ms. Lee. The first image is a picture of her posing in a showgirl outfit in the 1960s. The second image is of her again posing in a showgirl's outfit, but about 40 years later. As soon as I saw the two photos juxtaposed, I was reminded of the popular "Throwback Thursday" internet trend in which a person recreates a photo from her past to show how she has changed or stayed the same. I admire the pride Lee took in her body and professional image no matter her age.
Hana Gutierrez is an undergraduate student assistant in UNLV Special Collections.