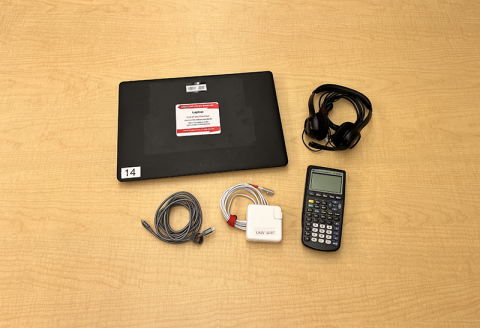 The University Libraries offers a variety of technology available for UNLV students, faculty, and staff through our Technology Lending Reserves Collection.
The equipment is available to check out from the Circulation Desk in Lied Library. Items must be returned to the Circulation Desk 15 minutes prior to closing on the due date to avoid late charges.
Full day check out is available for laptops, calculators, digital voice recorders, portable DVD players, phone charging cords, projectors and screens, and selected adapters and cords.
Seven-day checkout is available for digital cameras, camera flashes, drawing and design tablets, film/slide converters, green screens, microphones, photography and videography lighting kits, tripods, webcams, digital microscopes, and digital brushes.
Users must fill out the Technology & Laptop User Agreement Form prior to checking out technology.
More information about technology checkouts, including product details on each item, can be found on the Libraries website.