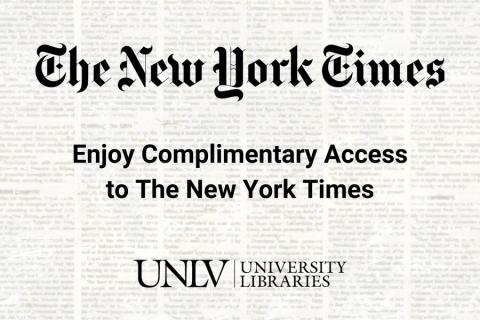 Students, faculty and staff can now read The New York Times online, The New York Times Book Review, and The New York Times Magazine through the New York Times academic pass.
Claim your free NYT academic pass by going to Access NYT and selecting the University of Nevada, Las Vegas from the dropdown menu. You must use your University of Nevada, Las Vegas email address for your academic pass. Students will also be asked to fill in their graduation date.
If you have previously signed up for NYT academic pass, you will need to re-verify your UNLV email.
The NYT Academic Pass is sponsored by the UNLV Libraries and the Wiener-Rogers Law Library.
Note: Academic Pass access does not include Premium Crosswords, the New York Times Crosswords apps, e-reader editions, or Times Premier content.