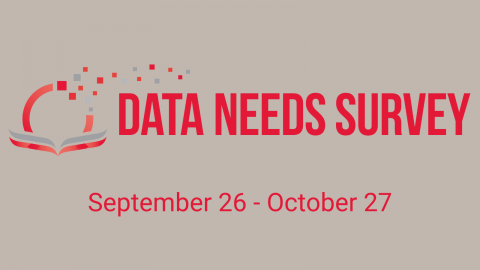 UNLV Libraries is conducting a research study to understand how and where students, postdoctoral scholars, and academic faculty (including instructional, research, and library faculty) at UNLV find and use data for research projects. This involves understanding what data types; methodologies; software; and concepts UNLV faculty, postdoctoral scholars, and students utilize during classes and research activities, where on-campus people have previously received support, and what people are interested in learning more about.
The survey is a maximum of 20 questions and takes approximately 10 minutes to complete through an online form. Your participation is voluntary and anonymous, and you have the right to opt out of the survey at any time. Once you complete the survey, you will be able to enter a random drawing using a separate form to win a prize package of Libraries and ORCID swag valued at $25. Up to three students and three faculty/postdoctoral scholars will be selected as winners after the survey closing date. Participation in the random drawing is voluntary and not required. If you choose to provide your email to participate in the raffle, it will not be connected to your survey responses in any way.
For questions or concerns about this study, you may contact Halle Burns, Data Librarian, at 702-895-5836 or halle.burns@unlv.edu. You can opt out of this survey at any time.