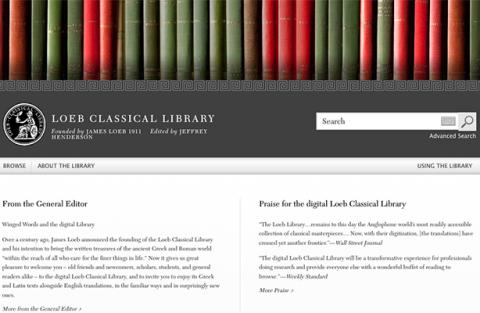 The University Libraries has obtained access to Loeb Classical Library, which contains more than 500 classical Greek and Latin works with page-by-page English translations, introductions, notes and bibliographies.
The collection includes Greek and Latin epic and lyric poetry, tragedy and comedy, history, travel, philosophy, religion, medical writers and mathematicians. The Greek, Latin, and English texts are fully searchable.
For a complete list of databases available through the University Libraries, visit our A-Z Database guide.