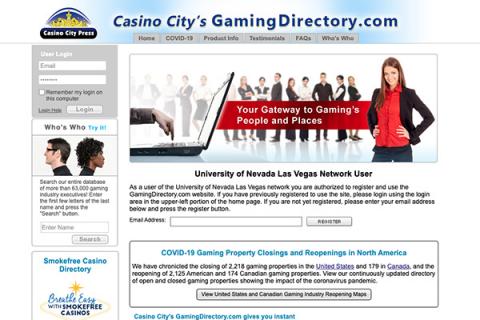 The University Libraries has obtained access to Gaming Directory, an online database with gaming property, property owner, and gaming executive information that is kept continually updated. Sources include American Indian property owners and under-construction properties.
Users can search updated gaming property and owner information by location, by type of facilities, by executive department and title, and by owner.
Researchers can build reports, run saved searches, track executive changes, and download results in Excel.
Researchers must register with a UNLV email address to gain access to the database by typing their email into the registration box in the middle of the home page. Researchers will then be sent a verification to the email address provided.\
For a complete list of databases available through the University Libraries, visit our A-Z Database guide.