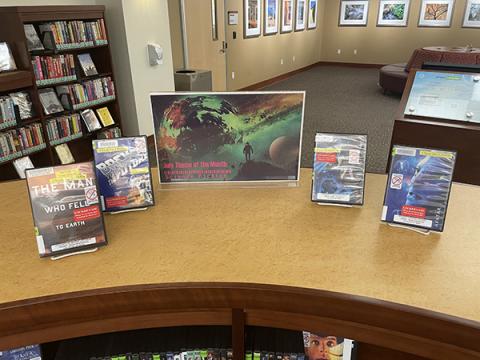 Head "Back To The Future" with Marty McFly or explore the wilds of Pandora in "Avatar" this July with our monthly DVD and streaming video collections celebrating all things science fiction.
Stop by the Leisure Reading section on the second floor of Lied Library to check out our full selection of Sci-Fi DVDs, or browse our entire collection available for check out.
If streaming is more your speed, you can browse the selection of videos available on Kanopy. You can access films like Synchronicity and The Blob, educational series like Bread And Circuses In Sci-Fi Films or Ursula K. Le Guin and the Ambiguous Utopia, or documentaries like Elstree 1976 - Reminiscing with Actors and Extras of Star Wars.
July Theme of the Month Guide
July Book of the Month: Prey by Michael Crichton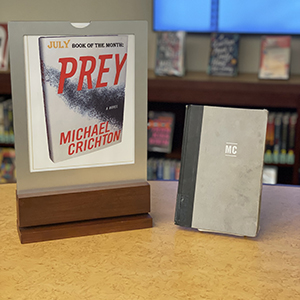 From the author of Jurassic Park comes Prey. In the Nevada desert, an experiment has gone horribly wrong. A cloud of nanoparticles--micro-robots--has escaped from the laboratory. This cloud is self-sustaining and self-reproducing. It is intelligent and learns from experience. For all practical purposes, it is alive. It has been programmed as a predator. It is evolving swiftly, becoming more deadly with each passing hour. Every attempt to destroy it has failed. And we are the prey. As fresh as today's headlines, Michael Crichton's most compelling novel yet tells the story of a mechanical plague and the desperate efforts of a handful of scientists to stop it. Drawing on up-to-the-minute scientific fact, Prey takes us into the emerging realms of nanotechnology and artificial distributed intelligence--in a story of breathtaking suspense.