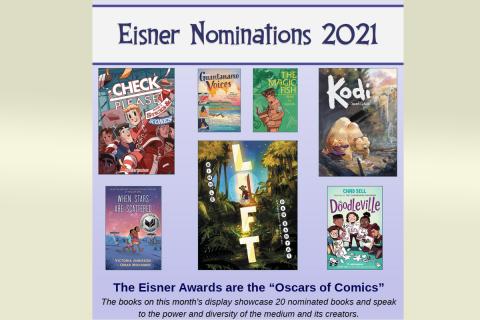 The Teacher Development & Resources Library is rolling out the red carpet this July with our 2021 Eisner Award Nominations Curated Book Display.
Known as the "Oscars of Comics," the Eisner Awards are one of the most prestigious awards in comics, and the 20 titles on this display highlight the diversity found in the medium, both in terms of content and creators.
Some highlighted titled include:
Complete list of the July Curated Book Display titles.
You can browse the display and more comics and graphic novels at the TDRL, located in the Carlson Education Building.