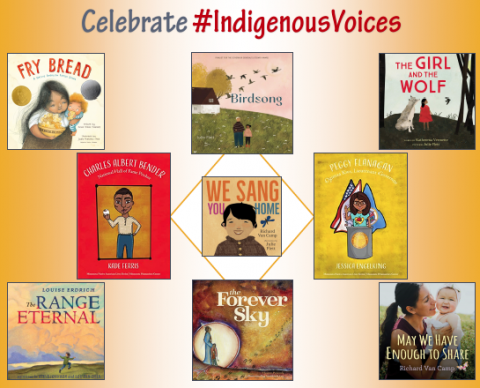 The Teacher Development & Resources Library's May Curated Book Display celebrates Indigenous Voices and the importance of the stories they tell. The display highlights children's and young adult literature by Native American and First Nation creators. The books were recommended by Dr. Debbie Reese (tribally enrolled at Nambé Owingeh).
This month's featured books include:
Find more details about the TDRL's monthly curated book displays. Stop by the TDRL at the Carlson Education Building to check out the full display and begin your journey of discovery.